Achieve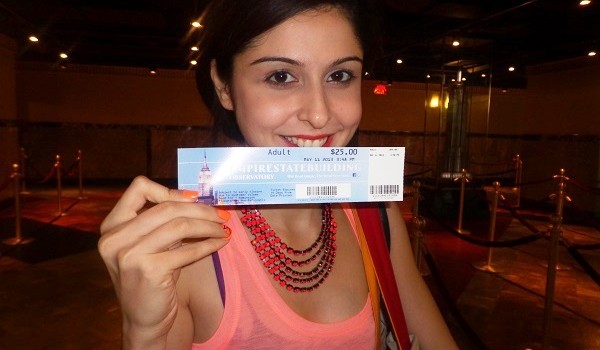 Published on June 13th, 2013
2
Our girl in the Big Apple
Mumbai model Scherezade Shroff was chosen from thousands of bloggers to represent India for Sunsilk Style Studio in New York.
by Vrushali Lad | vrushali@themetrognome.in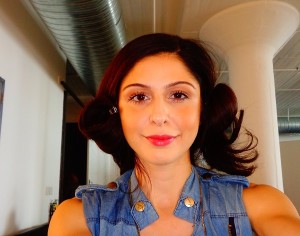 She's anything but just a pretty face – a lawyer by qualification, a model by profession (she started modelling at age 16) and a marathon runner by choice, Scherezade Shroff was recently selected to represent India as part of Sunsilk Style Studio, an initiative in which Sunsilk flew 20 international bloggers to New York in May 2013.
Sherry – as Scherezade is more popularly known – was selected to represent the country from among thousands of fashion bloggers. "The girl they were looking for in each country had to fit the brief of a woman who had written her own story in life, had several different aspects to her personality and who was a fashion blogger," Sherry told The Metrognome.
The initiative brought together fashion bloggers from 20 countries to spend four days in New York, during which they toured the city, attended workshops with the Sunsilk experts from the profession and participated in a photo shoot. On Day 1, the girls had a meet-the-others session, which helped break the ice – each girl had arrived in New York at different times, so there hadn't been a proper catch-up session. "On Day 2, each girl was assigned an expert as per her hair type, and I was very lucky to have Jamal Hammadi – Shine Expert. We had the photo shoot with Anna Wolf and met with our expert for a discussion on hair," Sherry explained. Each girl was also assigned a make-up person and wardrobe stylist, and the hair experts designed the girls' looks in keeping with their hair requirements and what the shoot needed.
Sherry to the rescue
None of the other girls had a modelling background, and though they were avid fashion bloggers, none of them had ever participated in a photo shoot as a model before. "The shoot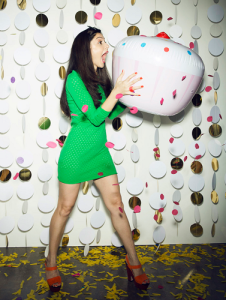 itself was designed to be fun, with a party theme and lots of fun props like blow-up cupcakes and an actual photo booth," she said. "It didn't seem like a photo shoot at all. But before it began, many of the girls came to me asking for tips on facing the camera. Yet once it got underway, despite the cameras, everybody had a blast! It was very relaxed and I think it was the funnest shoot I've ever been a part of," she laughs.
Working with Jamal Hammadi
"I was very lucky to get Jamal, because he understood the problems of my hair perfectly. My hair is thick and difficult to manage because it gets dry and damaged pretty quickly. Plus it gets bigger and bigger in the Mumbai humidity," Sherry explains. "I used to try taming it with oil, but washing off the oil took several tries and the problem just got worse. Jamal understood the problem and gave me a great haircut. He also recommended that I try avocado oil – it penetrated my hair quickly, it helped keep my hair in check and can you believe it, I actually shot with oiled hair? I couldn't have imagined ever shooting with oiled hair!"
Even after her return to Mumbai on May 18, she is still surprised that her hair is behaving itself despite the humidity. "I don't usually leave my hair open, but with Jamal's haircut I actually can! I used to be very anti-oil and serum, but now Jamal's advised me on the right oils to use," Sherry explained.
Post the New York sojourn
"While I was still at New York, I did a lot of video blogs and updated my regular blog as well," Sherry explained. "I am now working on editing these videos and uploading them one by one."
More from Sherry's New York visit:
 (Sherry video blogs at www.youtube.com/fashiontube and writes here. Pictures courtesy Scherezade Shroff)