Achieve
Published on August 31st, 2013
0
Mumbai boy wins national DJ finals
Mumbai's DJ Roane Ace won against 12 other shortlisted DJs; he will represent India at London in October this year.
by The Editors | editor@themetrognome.in
The DMC World DJ Championship, which is the prominent showcase for DJ talent around the world, held their India national finals two days ago. The finale had 13 top DJs from all across the country battling it out for the winner's spot.
The shortlisted contestants were DJ Monty (from Pune), DJ Eshwar (Mumbai), DJ Manoj (Mumbai), DJ Skip (Delhi), DJ Craig (Chennai), DJ Kave (Chennai), DJ Raw-Z (Chennai) DJ V-key Arora (Delhi), DJ Navendu (Delhi), DJ Nipun (Mumbai), DJ Rahil Khan (Mumbai), DJ Roane Ace (Mumbai) and DJ Ishy (Delhi).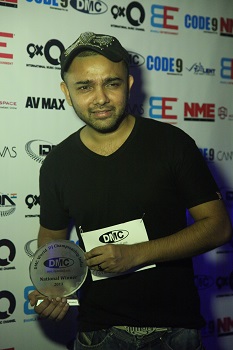 DJ Roane Ace (in picture on left) was chosen as the winner by an esteemed jury comprising Luke Kenny, DJ A-Myth and Sumit Shenoy. Leading turntablist DJ and artist URI Solanki hosted the event.
Roane Ace's winning entry has earned him a chance to represent India in the world finals which will be held on October 5, 2013 in London. Additionally, the winner and the runners up of DMC 2013 will represent India at IDA that shall be held in Poland on December 7 this year.
On the eve of the finale, Abdul Salam Shaikh from Code 9, the firm that brought the championship to India said, "We had conceptualised this [event] with the aim of being able to recognise exceptional work in the world of DJing in India. It was exhilarating to witness the championship take shape, thanks to our esteemed partners and our esteemed panel of judges, who came on board to support this initiative."
A spokesperson from DMC said, "The Indian finals were conducted on par with international standards, the audience received an opportunity to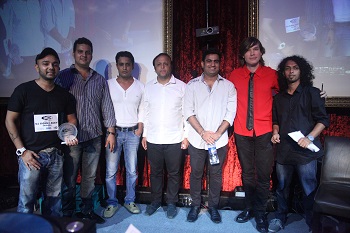 view some excellent sets by the contestants."
Luke Kenny added, "I am overwhelmed by the unprecedented response received in the first installment of this championship. This platform was much needed to encourage, support and award the best budding DJs in India."
 (Pictures courtesy Code 9)