Trends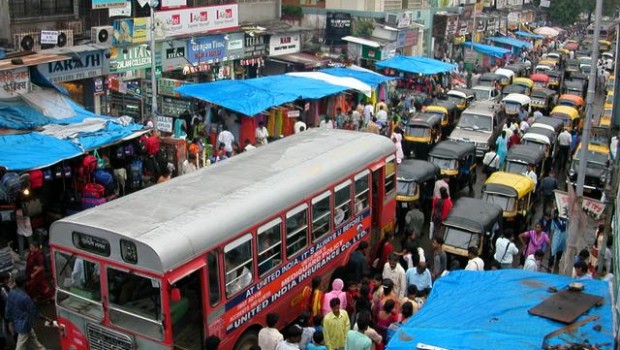 Published on March 5th, 2013
0
The city of carcentricity – Part II
Trupti Amritwar Vaitla explains how we all are paying for road infrastructure that caters to a small proportion of people.
Read Part I of the series here.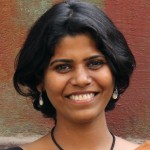 Yesterday, we featured Part I of Nidhi Qazi's interview with Trupti Vaitla (see pic on left), Chief of Operations at Mumbai Environment and Social Network (MESN), and also the head of Rachana Sansad's Urban Design Cell. In the concluding part of the 'City of carcentricity' series today, Trupti explains how the majority pay for a small proportion of users' car infrastructure by way of taxes and more.
Nidhi: Why this car-centric approach? Whom does this approach benefit and how?
Trupti: The projects in the city are car-centric as cars are a big business for many, like the car manufacturing industry, the road infrastructure industry and many car-related service industries. There is also a belief that car industry provides employment to a large number of people, and so, going against it is as good as going against the employment of working class.
We have a big impact of American lifestyle, where people live in sparse suburbs and are totally dependent on cars for mobility. For us, this model means 'being developed' and we are imitating them blindly in our cities which are dense, compact and actually ideal for mass transit. America is now seriously rethinking its car-centric ways which have proved unsustainable.
Our politicians, policy makers, bureaucrats and other authorities, are all car users, and view the entire situation from that lens and believe that owning a car is progressive and getting car infrastructure is the motorist's right.
Big infrastructure projects like highways, freeways, sea links and flyovers which require huge investments, and are justified seeing the congestion on the road, but what causes that congestion never gets highlighted either by politicians, authorities or even by media.
N: How much does the government spend on the public transport system?
T: While in Mumbai, public transport carries 70 per cent passenger trips (down from 80 per cent about a decade back), the expenditure by users of public transport is less than 6 per cent. On the other hand, users spend more than 70 per cent on private transport which caters to barely 12 to 15 per cent of trips.
All the Western and Central railway suburban stations and tracks were completed by 1925, and since then, there was very little investment in upgradation till 2004 except in Navi Mumbai stations after Mankhurd. During the last 10 years, due to MUTP 1 (Mumbai Urban Transport Project) and MUTP 2 there was an investment of about Rs 2,000 crore for replacing the old tracks, coaches and extension of platform.
Recently some investment up to Rs 4,000 crore is made for the metro and monorails. Also 1,000 new buses more were bought under JNNURM, where half were in lieu of grant and the rest were bought by the Municipal Corporation. Of these, 600 were to replace the old buses and only 400 were added to the existing fleet. There is no investment in any kind of bus system to improve its efficiency. About Rs 8 to Rs 10,000 crore were spent on highways, the Sea Link and flyovers within Mumbai in the past 10 years.
N: Can you give us a comparison between the taxes paid by buses and car-users? Why is there a difference? What are the solutions?
T: Depending on the cost of the vehicle, the private vehicles have to pay a lumpsum one time tax of 7 to 14 per cent  for an individual and 14 per cent to 20 per cent for a company-owned vehicle for a lifetime. A bus has to pay tax annually and on per seat basis, depending on the type of vehicle (like basic, luxury, and AC bus). It is estimated that buses, considering a life of seven to eight years, pay 25 to 30 per cent tax i.e. two to three times higher than the private cars ! Also buses have to pay sales tax of 3 per cent on the sale of the tickets.
We also have a street tax which is based on the property value at 15 per cent  and not on the vehicle value or size. If we have pro-public transport policy, then why, under our tax regime, do buses pay much more than private vehicles? Why don't we have taxation or road user fees that are designed to restrain private vehicle ownership and tilt in favour of buses? Also why can't we charge nearer the real and total cost of parking spaces? Such rationalisation is easy and will make a great difference in favour of public transport usage.
It's a Catch-22 situation, where it is unrealistic to expect migration from private transport to pay heavy charges and expect people to travel in the poor public transport. At the same time, it is not possible to wait for public transport to improve to restrain the growing numbers of private vehicles.
The basic rule is that mass transit can improve mobility, but it cannot solve congestion. Congestion can be solved only by a restraint on private vehicles and provision of good public transport. Both measures need to happen simultaneously to achieve a sustainable mobility. Instead of time consuming options like the metro rail to improve mass transit, this city needs solutions like improving the buses with dedicated lanes or BRTs, which are time and money efficient ways but which need vision, will and discipline.
Organising the existing intermediate public transport fleets like autos and taxies with dial system and shared routes to optimise its use and provide effective last mile connectivity.
Besides, we should focus on improving information and ticketing systems for better utilisation of public transport.
(Featured image courtesy purveshg.blogspot.com. Trupti's pic courtesy bmwguggenheimlab.org)