Trends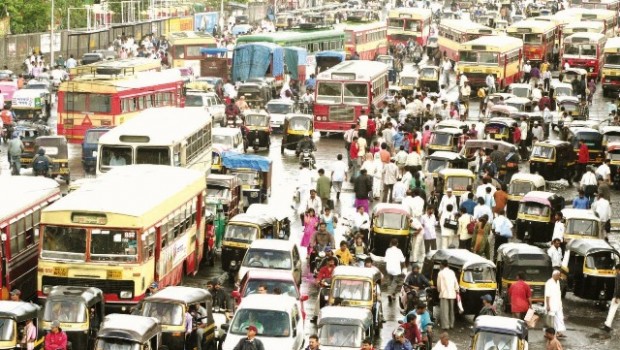 Published on March 4th, 2013
0
The city of carcentricity – Part I
The first of a two-part series on why public transport, and not cars, is the ideal solution for Mumbai's roads.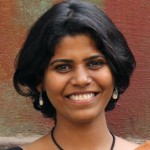 Trupti Amritwar Vaitla (see pic on left), Chief of Operations at Mumbai Environment and Social Network (MESN), and also the head of Rachana Sansad's Urban Design Cell, throws light on the state of public transport in Mumbai and the loopholes therein – the biggest one being the shift of focus from public transport to a private, car-centric model one that the city has resorted to.
Excerpts from an email interview that Nidhi Qazi conducted with her:
Nidhi: What is the increase in the number of cars seen on the roads in the past decade? How has that impacted the public transport system of Mumbai?
Trupti: As reported by MMRDA in its latest compilation of Basic Transport Statistics in Mumbai, the growth for the last 20 years is 214 per cent of four-wheelers (4W) and 432 per cent of two-wheelers (2W). If we consider also the growth together with Thane city, it is 2875 per cent of 4W and 1500 per cent for 2W.
This drastic growth, particularly in Thane district, is very striking and the reason is that many vehicles whose owners are residents of Mumbai get their vehicles registered in Thane to avoid paying octroi duty.
The huge growth in two wheelers indicates that bus users are shifting to this mode of private vehicles, which is affordable, faster and convenient till the last mile. On the other hand, the BEST bus trips have remained constant for the last 10 years on account of being stuck in traffic congestion (thus reducing its speed and reliability  thus becoming further unpopular and losing usership).
According to a National Urban Transport Policy (NUTP) report, "Millions of man hours (and fuel) are lost with people 'stuck in traffic'. The primary reason for this has been the explosive growth in the number of motor vehicles, coupled with limitations on the road space that can be provided as it is a very expensive infrastructure."
Today in Mumbai, this congestion has impacted the efficiency of buses, and intermediate public transport like taxies and autos, (and even cars) as they are unable to complete the required number of trips  to carry more passengers with better frequency (although the number of buses has increased by 50 per cent during the last 10 years).
N: The reason for such an increase in the number of cars?
T: On the one hand, the deteriorating quality of public transport and on the other hand private transport is getting more attractive, cheaper and easily available.
Potential car buyers are increasing with increasing income levels between the 25 to 30 age group. Car prices have gone down, and now provide better quality, reliability and fuel efficiency and are available with easy car loans with reduced interest rates, and with no waiting period.
Most importantly, billions of rupees are spent on car advertisements to sell dreams to young potential buyers, increasing their aspirations. And if this is not enough, all our mega road projects are adding further fuel to this fire by providing dreams of more road widening, highways and freeways. And easy loans on attractive terms are available for asking – a thing unheard of until recently!
N: What does 'equitable road space' mean? Where does the city stand on that front?
T: I would like to refer to the NUTP report, which says "At present, road space gets allocated to whichever vehicle occupies it first. The focus is, therefore, the vehicle and not people. The result is that a bus carrying 40 people is allocated only two and a half times the road space that is allocated to a car carrying only one or two persons. In this process, the lower income groups have, effectively, ended up paying, in terms of higher travel time and higher travel costs, for the disproportionate space allocated to personal vehicles. If the focus of the principles of road space allocation were to be the people, then much more space would need to be allocated to public transport systems than is allocated at present."
In Mumbai, road space allocation for buses is less than 10 per cent, taxi, autos is about 20 per cent and private transport is about 60 per cent, while commercial vehicles is about 10 per cent. Exactly reverse is the ratio of  passengers carried by each mode, where buses carry more than 65 per cent passengers, taxi auto about 20 per cent and private vehicles 15 per cent.
A study done by transport policy institute shows comparative per person travel space needs. A bus commuter requires 75 sq ft space travelling in a bus at 50km/hr, whereas a person travelling in the car occupies 250 sq ft while standing and about 1,500 sq ft moving at a speed of 50km/hr. Each car requires at least three car parking spaces in the city, one at home, other at office and third at shopping and other activities. Each parking space demands not less than 400 sq ft which is more than an affordable dwelling unit for four persons. This clearly indicates how space intensive the cars are and the tremendous pressure on the road infrastructure.
In the last 10 years, many highways, flyovers and the Sea Link have got built in the name of solving congestion in our city. When MESN did the traffic count, we realised that on an average 2 per cent buses, 23 per cent taxi/auto and 75 per cent cars ply on flyovers; on the Sea Link, less than 1 per cent buses, less than 10 per cent taxi and above 90 per cent cars.
The buses do not take the flyovers and also the fast links like Sea Link and the new Eastern freeway have very few entry or exit points, which again discourage bus usage, as they need more stops with easy accessibility. This clearly indicates that these big infrastructure projects are not pro-public transport and are in effect, getting subsidised by non-users' tax money.
Road transport projects require large investment and cannot be self-sustaining through users' fee alone; they need some viability gap funds. Giving such funding to public transport is acceptable all over the world as it is in the interest of many. However, in the case of Mumbai, unfortunately all the road transport projects are in effect, car-centric.
Part II, tomorrow: How non-car users are paying for the upkeep of cars and infrastructure that supports them.
(Featured image courtesy akshardhool.com. Trupti's pic courtesy bmwguggenheimlab.org)