Read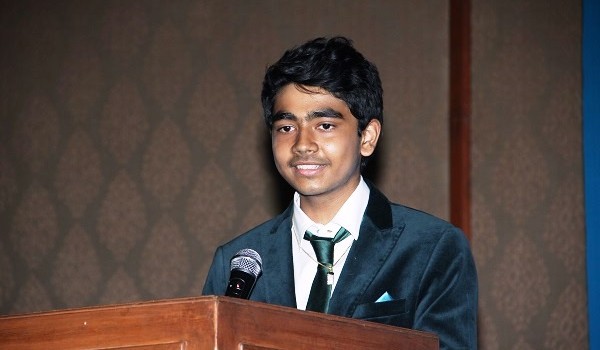 Published on October 22nd, 2013
0
'Writing isn't easy…'
14-year-old student Maulik Jain releases debut book, says he writes as a response to what he experiences in the world.
by The Editors | editor@themetrognome.in
One can do something for years, but one needs just one brilliant second for a great little idea to strike. That is exactly what happened in Juhu resident Maulik Jain's case – he was sitting at the dinner table one night and had a sudden flash of inspiration.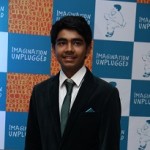 A little over a month later, after he'd let inspiration take over him completely, Maulik (14) was ready with his first book, Imagination Unplugged, a collection of personal essays and short stories. "I had always been writing, and my essays used to be read out by teachers in class," says the Grade 10 student of Jamnabai Narsee School. "I have been writing a diary for the longest time, and so the habit of penning down my thoughts is an old one."
This habit held Maulik in good stead, because, as he admits, most of the material for his book was already present in his jottings. "But for the book, I had to revisit a lot of the essays I had written, restructure the thoughts I had previously put down, because I found that what I had thought a few years or months ago, was not what I thought now. I sat down and went through the material, selected the writings I wanted to include in the book, then fine-tuned them," he explains.
The entire process of coming out with the book took about eight months, with Maulik and his parents being an integral part of the decision-making process. "There was a lot to learn from the overall process. I got to know about the various parts of book publishing, took decisions on typeset and jacket designs, sat down for editing discussions. It was a great learning experience for me," he says. The biggest learning, however, came from the 'writing' part of it. "I realised writing is really not that easy, especially writing a book," he grins.
Once the book was printed and delivered, Maulik's parents Deepak and Pooja arranged for a grand launch for the book. "Everybody was so supportive, and we were surprised to see
over 300 people turn up for the launch," says Pooja. "Bhawna Somaaya spoke to Maulik about the book, and though he was a bit nervous at first, he really held his own when he answered her questions."
With studies taking up most of his time, Maulik hasn't had the time to promote his book. "May be in the vacations I will," he shrugs.
His mother says that though he hasn't ruled out writing as a career option, he would ideally like to join his father's construction business when he grows up. But if he does take up writing, here's what we could expect from him next: the straight-A student loves murder mysteries and counts JK Rowling and Anthony Horowitz among writers he admires. "If I write another book, I wouldn't write a sequel to the first one. I would like to write fiction. May be I will write a murder mystery next," he muses.
The launch of Imagination Unplugged:
Imagination Unplugged is available at all major bookstores for Rs 175. All proceeds from the sale of the book will go to Angel Xpress Foundation.