Read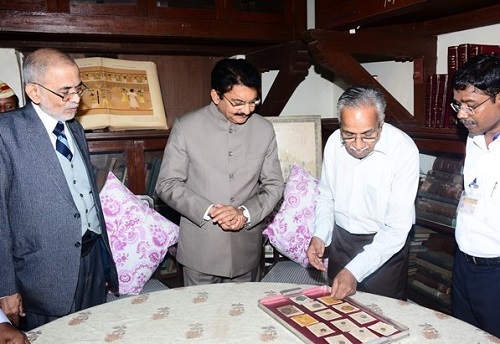 Published on August 6th, 2015
0
Asiatic Library opens its doors to world scholars
Over 200 years old, the Asiatic Library's treasures will be digitised and stored in DVD and microfilm format for reference.
by The Editors | editor@themetrognome.in
The Fort-based Asiatic Library has long been a source of study and inspiration for scores of scholars and academicians. Mumbai and the rest of the State have long revelled in the Library's bounties. The Library contains valuable resource material, periodicals, books, magazines, newspapers and other published material.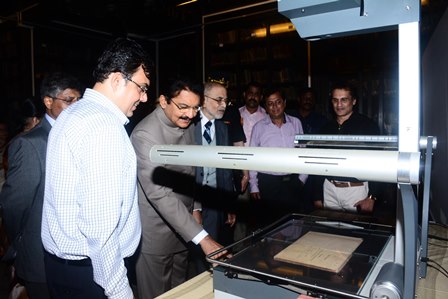 However, users have rued the fact that the paper format publications were in a state of constant decline. This meant that this treasure trove of information would not be available to subsequent generations of readers and scholars.
This picture is set to change, however. A mega digitisation project is soon to be underway, to make the Library's treasures accessible to scholars all over the world. The Governor of Maharashtra Ch Vidyasagar Rao on Wednesday, August 5, 2015, inaugurated the Digitisation Project of the 211-year-old Asiatic Society Library in Mumbai.
Under the digitisation project, 1 lakh books, 2,500 manusripts and 1,200 maps will be digitised and the output will be saved in the form of DVDs and microfilms. The project is expected to open up the treasures of the Asiatic Society of Mumbai to scholars in the world.
The Government of Maharashtra has sanctioned Rs 5 crore to the Asiatic Society for the digitisation project.
President of the Society SG Kale is said to have told the Governor that the Library has a collection of 2,55,463 books and bound volumes of periodicals. He further informed that the Library has a collection of more than 12,000 coins including the gold coin of Kumar Gupta, a gold muhar of Akbar and coins of Shivaji Maharaj. The Governor was shown the old manuscripts, antique books, maps and other special collections of the Library including old coins on this occasion.
(Pictures courtesy Raj Bhavan, Mumbai)