Guest writer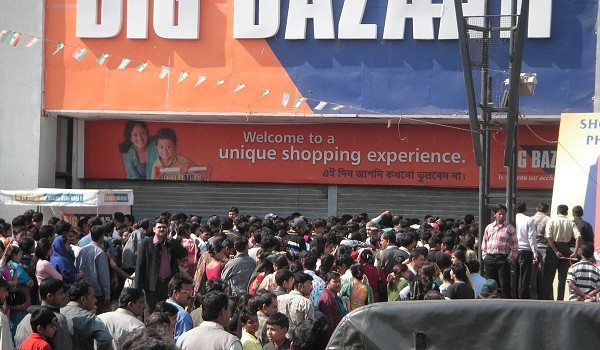 Published on March 20th, 2014
0
Come on, it's free
What is it that lures us towards stuff labelled 'FREE'? When will we ever learn the price of these freebies?
by Dr Pooja Birwatkar
One lazy day, my cell phone rang with a call from an unknown number. Two minutes into the call and I realised I was 'Lucky'. The caller said my mobile number had been selected from amongst thousands and that I was entitled for a free gift. I guess all of us have got such random calls. Lured by the trap, you go to the place they call you to claim your free gift, and what awaits you is a grand welcome, nice refreshments and lot of attention.
Then the real purpose of your presence there is revealed. They begin by offering you something you never wanted. An insurance policy, a holiday package, some medical benefit…and while they talk, you're either trying to make sense of it all, or you're trying to stay awake, wondering when you can get your gift and go home.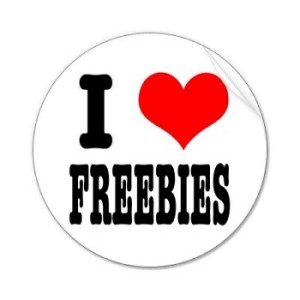 Soon, you either find yourself falling in their trap and buying something you don't want, or thinking up ways to just take your gift and scoot without having to pay anything.
I wonder: what prompts us to fall for this racket in the first place? The answer is: greed. We all want to own something we haven't paid for or rightfully earned. Our automatic indulgence for anything FREE shuts down our mechanism for rationalisation.
So there we are, almost leaping and bouncing off the walls, grabbing anything that has a 'free' tag attached to it. But wait a moment and think. Why would anyone give us anything for free unless they are out of their minds, or unless they purposively want to ruin their business?
The 'free' tag haunts you at all places. Few days ago, as I was getting petrol filled, the man at the petrol pump gave me a magazine while returning my change. I shook my head. He said, "Le lo, ekdum free hai." I promptly grabbed it and marvelled at the cover page and its thickness. Later, when I read it I realised it was full of advertisements and there were only two articles – and even those were not worth giving a second glance.
Malls entice us with free stuff the most. Visit any super store and it looks as if they love the customer. After all, who offers anything for free? But look carefully. Mostly the junk food items laden with trans fats and health damaging ingredients are given for free. These are in the form of biscuits, chocolates, savouries, aerated drinks etc. Also check the expiry date. Items given under 'One on one free' are usually on the brink of expiry.
So intense is the lure of the word FREE that my five-year-old son, who has just started to read and understands the meaning of the word, also has a take on it. He thinks whatever has 'free' written on it is actually for free and puts it in the shopping trolley. When I question him, he smartly tell me it's free and he can take it as I won't have to pay for it.
I recall an incident in the gaming zone of a mall where one machine said, 'Swipe once and free gifts follow'. Mesmerised by the sight of the chocolates and other freebies, we swiped the card. Only one chocolate came out of the slot. We lamented our lack of experience and followed up our first attempt with many others. With each successive attempt, each fringed with frustration, greed and hope that this time we would hit the jackpot, we finally exhausted the card and were left with a handful of chocolates worth not more than Rs 5 – and we had spent around Rs 200 in our attempts. For Rs 200, we could have got a stock of chocolates for the entire month. But because of the promise of 'free' gifts, we had to do it. I learnt the price one has to pay to expect free stuff, that day.
Apart from goodies and things that money can buy, there are a lot of other things that come for free. Free advice is one such thing. And so high is our fascination for the word 'free'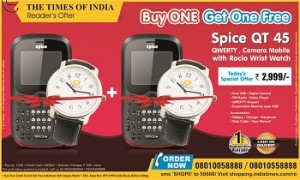 that we have even named the roads where we don't pay toll as freeways. Nothing enchants us as much as taking the advantage of free services. Even if our cars are shining to the skies, we still wait in queue to get two minutes of car cleaning done for free at petrol pumps.
I remember when it was the last day for the Bandra Worli Sea Link to be toll free. Thousands went to use the free status and there were huge traffic jams for hours. Nobody realised how much more money they spent on wasted petrol – much more than the toll money. But our minds ignore the practical aspects of things when faced with making a choice over something that is free.
They say there are no free lunches in the world, and you pay the price for something free sooner or later. And yet, there are so many things that are still free but which we don't know how to appreciate. The swaying of the trees on a dull afternoon, the slight breeze as you walk, the sound of leaves rustling in the breeze, the rainbow brightening the sky, the chirps of birds, the beauty of butterflies, the shade of trees, the fragrance of flowers, the warmth of the soil, the calming effect of the waves…all of these are free. There are no price tags attached, no hue and cry that nature makes and hence we lose the importance of what is actually free and not enjoy it. Wake up and look around. Acknowledge these real free gifts before they cease to be free any more.
(Pictures courtesy  www.thesocialmediabloke.com, shopping.indiatimes.com, www.whiteindianhousewife.com. Images are used for representational purpose only)