Guest writer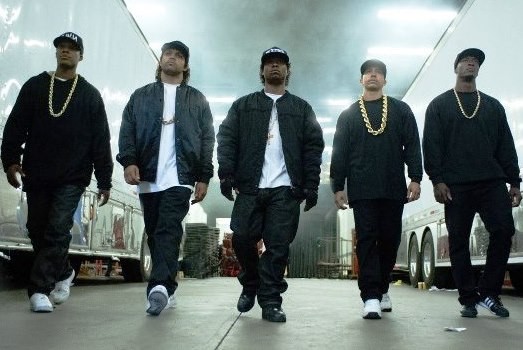 Published on August 30th, 2015
0
Why 'Straight Outta Compton' fails women
This successful film does not address hip hop musician Dr Dre's dark past and his history of violence towards women.
by Beverley Lewis
Straight Outta Compton fails women at a time when 1 in 3 women across the globe face violence in their lifetime.
You don't have to be a hip-hop aficionado to have watched or at least heard about Straight outta Compton, the film taking the world by storm. This box office winner tells the story about the struggle, rise and disbanding of the Los Angeles-based rap group N.W.A and its significance on popular culture, while paying homage to the spoils of ghetto life, coercion of women into prostitution, and gang rape.
But, one thing this film failed to do was tell the story of Dr. Dre's history of violence against women. In almost all his tracks, he refers to women as "bitches". Incidentally, Dre and Ice Cube are producers of the film. This omission sparked some outrage as to why Dre deliberately chose to leave out this big a chunk of his history.
Even since he made it big as a solo artist, Dre has been associated with the glamour and bling surrounding hip-hop, especially when statistics show that violent crimes against women are on the rise. After all, he did discover Eminem and went on to create Beats Electronics, which he then sold to Apple for a cool $3 billion. But, despite becoming a well-known producer and entrepreneur, he has been haunted by his shady past, particularly the brutal beating of rapper and TV host Dee Barnes at a record release party in 1991. "It ain't no big thing – I just threw her through a door," Dre said at the time of the incident. Yes, and he still continued to get rave reviews for his work and we went out and bought his records.
He was also violent towards his girlfriend, rapper Michel'le, who alleged that she needed plastic surgery after she was badly beaten by him.
Every year in India and around the world, thousands of women are raped, stabbed, shot, stalked, murdered and are victims of domestic violence, in crimes that are sometimes never even reported. And yet, we chose to ignore the violence and misogynist views associated with this particular genre of music and instead choose to only focus on the glitz and glamour surrounding hip-hop.
Music is a crucial factor of any culture and personally I could never live without it. We are constantly surrounded by music in our homes, cars and on our headphones. But can music really influence our behaviour and actions? Or does it simply provide background beats as we go about our daily lives? What about music with violent lyrics? Hip-hop is one genre, which often portrays women as lesser, submissive beings and if research conducted by the Journal of Applied Social Psychology is to be believed, male listeners are more likely to partake in violence against women after listening to degrading lyrics in rap music.
After the wide success of the movie, it reached the 100 million mark, Dre decided it time he issued an apology to the women he abused, via the New York Times. "I apologise to the women I've hurt. I deeply regret what I did and know that it has forever impacted all of our lives."
If, like me, you're wondering whether the success of the film prompted the apology or if he feels genuine remorse, well the jury is still out on that one.
(Picture courtesy www.forbes.com)