Guest writer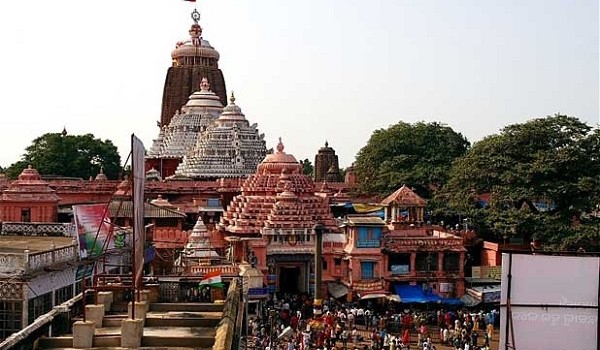 Published on June 30th, 2015
1
Forced to donate by Jagannath Puri temple priests
A reader writes a letter about temple priests demanding large donations to perform the simplest of poojas and offer their blessings.
We have been introduced to our respective religions and Gods since childhood. As Hindus, we visit temples or Gurudwaras, join our hands in respect and gratitude, say our prayers and drop some money in the donation box before we leave.
Hindus have four prime pilgrimage destinations where we place our strongest faith and which we believe we should visit before we breathe our last. These comprise Badrinath in the North of India, Dwarka in the West, Puri in the East and Rameswaram in the South.
Puri travels…
I visited one of these places recently with my husband and mother-in-law. Located in Puri, near Bhubaneswar, Orissa, the Jagannath Puri temple has idols of Lord Jagannath, Goddess Subhadra and Lord Balabhadra. On an average, the temple sees hundreds of pilgrims every day. During my first and recent trip to Puri, I visited the temple twice.
The first day a panda (the local priest) greeted us at the entrance gate itself. He promised to guide us around the temple and help us with the puja and darshan. For this, he charged us Rs 51. First, we made our way to the counter in the temple complex where donations were accepted and entered in the account books. But we were surprised to see a rate card here! The price for the prasad ranged from Rs 251 to around Rs 30,000!
Despite being a strong believer in the Almighty, I did not support this idea – but since it was our first visit to one of the Char Dham temples, we went ahead with it. With a small cane basket as a prasad for around Rs 451, we proceeded towards the main temple building.
The grandeur of the temple was evident by the huge gates and the stone carvings that covered the walls. But sadly, these walls were not as you would imagine. Some of them were covered in greenish black fungus, so much so that the carvings could not be seen clearly.
…and then the travails
Being a pilgrimage destination of a high order, the temple is always crowded. Unfortunately, we did not find any queue or queue managers to mind the unruly crowd. As a result, people had to push their way ahead. Devotees were allowed to pray only from a certain distance from the main idols. A darshan in closer proximity required a VIP ticket. This time, we went in for the unpaid darshan.
Our panda guided us to an area where few other pandas were performing rituals to bless the devotees. We did this pooja – post which we were asked to donate around Rs 250. My husband gave me a puzzled look and gave Rs 101. The panda reluctantly settled for the amount. We then moved ahead – or were pushed ahead – by the crowd. Punched by some and hit in the stomach by the nudging elbow of a woman who was filled with so much devotion that she did not mind hurting fellow devotees, we reached the barrier where the prayers were offered. The pandas stood here in a line, we handed over our prasad basket to them and they blessed us. But this 'blessing' required another donation of Rs 101. It turns out that this is the fixed rate for donation here!
I also saw a man who stretched out his hand from the crowd, holding a wedding card for blessings. He was told to donate Rs 500 if he wanted the card to be accepted. I saw him pulling out a note of Rs 100 and stretching out his hand again only to be turned down because 'it takes a fee to make your card reach the main idols'. I didn't see what happened after this as we walked out of the temple building.
There were numerous smaller temples and shrines within the same complex. We went to one such temple, where another panda handed a small box of sindoor and two red bangles to me, as an offering to Goddess Lakshmi. I hesitated, as I hadn't asked for it and didn't know what to do. He said "Sirf bees rupaye (Only Rs 20)". I took it. He gestured further into the temple, where another panda waited with a different pooja. He took these from us, prayed in our name and added a golden key. He touched the key to the idol's feet and gave it to us. "500 rupaye," he said.
We were at a loss of words . He said "Ye Lakshmi ke khazane ki chabi hai, isse aapke ghar mein Lakshmi aayegi." We said it was too much. This angered the panda, he threatened us of the ill consequences – making us wonder if we were in a house of God. He took the key back from us at once, telling us we were disrespecting Goddess Lakshmi. Finally, he haggled for the price of the key and reduced it to Rs 100, explaining that it was for the pooja he did. Getting angrier and angrier at this systematic looting of devotees, I confess to feeling helpless in the hands of the practice that was going on for years inside the temple premises. It even shook my belief in God for a while – how could He let this happen if he really was still present there? I felt disheartened about visiting any more temples.
We then toured the complex for some time, and visited its museum, which had a lot of beautiful statues and setups that told different tales from the life of Lord Jagannath, Balabhadra and Goddess Subhadra.
Right outside the museum there was a small temple. Since it was almost closing time, the panda was about to shut its gates. We joined our hands standing outside the gates and prayed, but he opened the gates on seeing us and another couple. Completely unnerved by our earlier experience, we walked in but announced that we didn't have any money. He just smiled and said, "Jitni aapki ichcha ho (Donate as much as you wish)."
We were happy to hear that we could actually donate as per our will, so we prayed and gave Rs 11, which he happily accepted. We felt humbled and bowed down to touch his feet. Maybe this was a way that God answered my questions, that I should not generalise my opinion from one to all.
Sent by Neha Madan, Delhi
(Picture courtesy www.go2india.in. Image is a file pic)