Swaad 'Anu'saar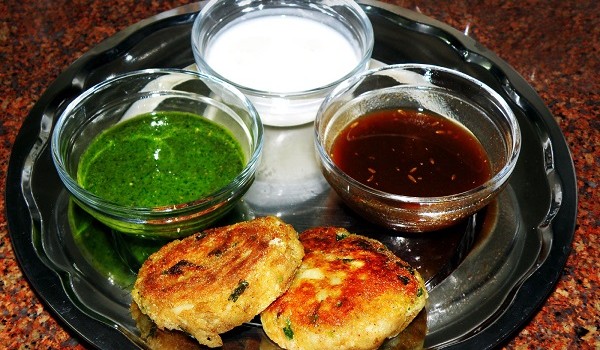 Published on August 27th, 2013
0
Chutney bana do
What's food without chutneys, right? Savour your food with three delectable ones – our food writer dishes out three recipes.
by Anurita Gupta
Maar maar ke teri chutney bana doonga! We can't get enough of this Bollywood dialogue, right? After all, chutney is super important in our desi lives.
Jokes apart, the incredibly delicious 'Indian chutney' has spawned many foreign copy cats with fancy fruit and what-not. But asli chutney is something else! With the perfect balance of khataas, mithaas and mirchi masala, it features at the top of any Indian's culinary list. Of course, be it Mumbai ki chaat or Gujarati thaali, everything is incomplete without chutney. Not only can it make bland dal chawal a lot more interesting, but is a power-packed source of nutrition as well.
Considering that it has both fruit and spices, the nutritional benefits are doubled wonderfully, namely that chutneys aid digestion. Chutneys come in several flavours, which make them naturally sweet or sour, depending on the kind of fruit or vegetable used.
This brilliant Indian sauce has in fact travelled the seven seas. The West has pretty much accepted it as part of their culinary existence, with it being almost as popular as Basmati rice. It can be bought over the counter, but it tastes the best when made absolutely fresh in the mortar and pestle, just the way our grannies used to.
For us Mumbaikars, it is impossible to imagine sev puri or bhel without the khatti meethi, green and red chutneys.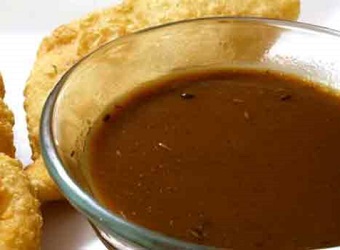 The khajoor and imli red chutney: This chutney is the life line for all kinds of chaat. My favourite way to enjoy this one is when it is liberally garnished fresh dahi wada. This one is a sure shot hit with anything from ragda patties, to khaman dhokla, samosa pav, to sev puri and my favourite, dahi batata puri.
Here's how you make it: In a thick-bottomed pan, pour 3 cups of water and add a ball of imli (about 200 gm), a handful of dates and 150 gms of sugar, and let it simmer till the mixture becomes mushy. Then take it off the flame and let it cool. Once cool, whizz in a blender until smooth. Put this mixture back in the pan, on a medium flame and add one teaspoon each of saunf (fennel), roasted and ground jeera (cumin seeds) and chilli powder and salt according to taste. Once the sauce is boiled, take it off heat. You can add water or cook it down based on the consistency you want.
Hot tip: Try adding thin slices of banana to this imli-khajoor ki chutney and enjoying it as a fruit fondue of sorts with apples, mango, chikoo and pineapple.
Green dhaniya chutney: This one is the more robust version from the khatta family of chutney. Usually seen as an accompaniment to succulent kebabs, it can be made with lots of green chillies to add a special smack of heat. Again, this is a universal companion to all chaats and of course, the bhajjis and pakoras. My favourite way to enjoy it is with palak patta crisp pakoras.
Here's how you make it: In a blender, put a big bunch of dhaniya patta (coriander leaves) and whizz until the leaves turn to puree. To that add 7-8 cloves of garlic and an inch of ginger. You can also add a few chillies depending on the amount of teekha you can handle. Then add a teaspoon of dry mango powder or juice of two lemons and salt to taste. Blend again with a little water. Now you can add some mint puree or some curd or even the tamarind chutney to make your own concoction.
Hot tip: Try adding a little radish (mooli) along with curd in dhaniya chutney and enjoy with besan ka cheela (gramflour pancakes) on a rainy evening. You can also add dry pomegranate seeds to mint and dhaniya chutney. It tastes absolutely brilliant and is known to augment digestion.
Garlic chutney: This one is also a hot favourite amongst Mumbaikars. Its dry version is made with sun dried garlic and chilli. It tastes superb with vada pav. The wet garlic chutney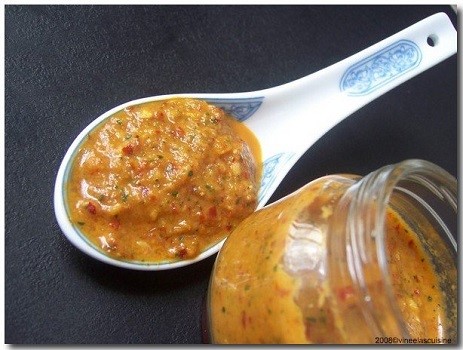 goes famously with the South Indian cuisine. You can enjoy stews with appam and this heady mix of onion garlic and tamarind.
To make this, put 10 cloves of garlic, 5 red chillies and 5 small onions with a teaspoon of tamarind pulp in the blender. Heat one teaspoon of oil in a pan. Add half a teaspoon of mustard seeds and some curry leaves. Once they splutter, add this mixture and cook on medium flame. Keep adding water in order to prevent from getting too thick. If the chutney starts sticking then keep on adding oil little by little.  Once the chutney is thoroughly cooked, take it off heat and let it cool. I personally prefer this one to its traditional coconut counterpart.
I guess I can go on talking about various chutneys that adorn the Indian dining table! But the craving that has set in thanks to writing this column is forcing me to run to the bhelwallah downstairs and enjoy his special dahi batata puri with loads of imli chutney on top. Slurp!
Anurita Gupta is a media professional who is passionate about two things – food and radio. Her love for all things food makes her a foodie with a cause.
(Pictures courtesy commons.wikimedia.org, bombybo.com, priyaraosrecipes.blogspot.com, vineelascooking.blogspot.com)