Overdose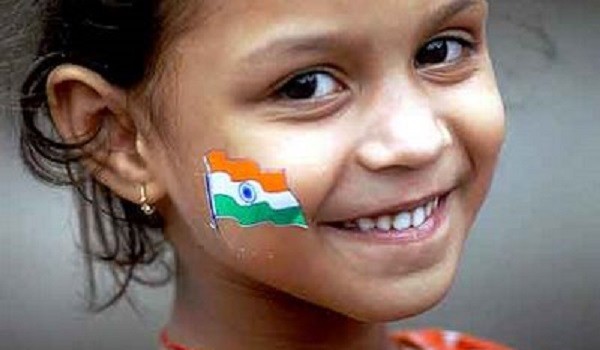 Published on July 22nd, 2014
0
People, celebrate your daughters
Why do many parents call their successful daughters the 'sons' of the family? Do they think it is high praise?
by Jatin Sharma | @jatiin_sharma on Twitter
A friend recently informed me that two weeks ago was Daughters' Week. Being a bit of a dreamer, I was lost for a few minutes with thoughts of how fathers must feel when they see their daughters. Do they feel a pride they cannot always express? Do they struggle to hide their tears when their daughters get married? Do they recall their daughters' first milestones with fond nostalgia, smiling to themselves even as they go about their daily lives?
I have many female friends and some of them claim that they come from 'forward thinking' families. Till now, I confess I haven't really understood this term 'forward thinking'. These people I know are not the Jetsons of our age, nor do they use James Bond-style gadgets in daily life.
The 'forward thinking' tag comes because the men in their families allow their daughters to study, let them have nights out with friends, and are cool with them having boys or men as their friends. And if the girl fell in love with a boy, they would 'allow' her to marry him.
I am not okay with this. But let me tell you what happened recently.
I met the parents of a friend, and I was appalled by something they said. They were justifiably proud of their daughter – she had been a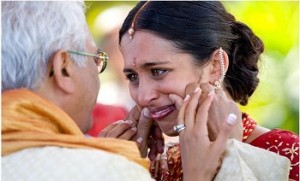 Straight A student, had finished her MBA studies with good marks, she had a good job in an MNC. On her part, she was the quintessential 'good girl' – always obedient, to the extent that she let her parents pick a suitable boy for her. Besides, she never 'took advantage' of her freedom and liberty.
All was well till both the parents looked at their daughter and proudly announced, "My daughter is my son!" Everyone beamed at everyone else at this atrocious statement, including the daughter, who probably felt rewarded for her 'goodness'. Then I realised that this is a statement most fathers and mothers of women achievers make – they feel they have given the highest praise when they call their daughter their son, signifying that she is (almost) as good as the son they never had.
I want to ask these parents: if you let your daughter be an independent individual, why do you drill it into her head that she must not 'take advantage' of the liberty and freedom that you have so graciously given her? Do you think you are doing her a favour by letting her breathe or go out with her friends? And what gives you the right to speak this way to your daughter – a woman who is responsible, understanding of your problems and pain, and the rock of your home – and call her the 'man' of the house? Will it kill you to acknowledge her as a woman?
Why does a daughter become a son in parents' eyes, when she more than meets their expectations?
I didn't smile when my friend's parents spoke that revolting statement. They were a little puzzled, and Aunty asked me, "Beta, is something wrong?"
I said, "She is not your son, she is an amazing daughter. I don't think a son can do what she has done. And if he was ever as fabulous as her, you wouldn't say to him, 'You are the daughter of the house', would you?"
They thought I was extremely rude. The father probably gave a talking-to to his daughter about her choice of friends. In fact, my friend later spoke to me and said I shouldn't have said what I said, that her parents hadn't "meant it".
I did not answer. But I am writing it here today, to all parents, "If you don't mean it, don't say it." Will it hurt you to respect your daughters? Or does a woman deserve respect only when she exhibits 'manly' attributes of success?
Jatin Sharma is a media professional who doesn't want to grow up, because if he grows up, he will be like everybody else. 'Overdose' is his take on Mumbai's quirks and quibbles.
(Pictures courtesy rayaprolu.wordpress.com, indianshaadi.org)