Overdose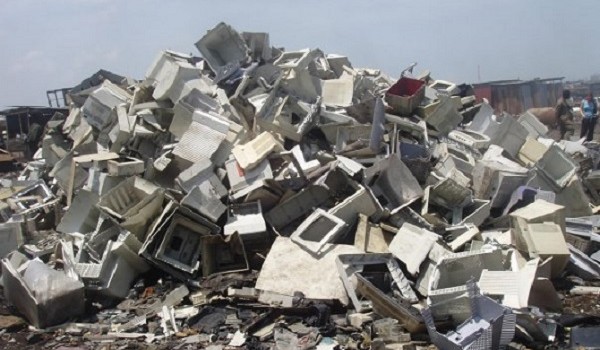 Published on May 18th, 2015
0
We live in Waste Age
What gives us the right to pollute the environment and show scant regard for natural resources? What's with the disrespect?
by Jatin Sharma | @jatiin_sharma on Twitter
I have had an epiphany. Courtesy of my dad.
We human beings have this tendency to name the era we are living in. And why not, since our history textbooks taught us to follow nomenclatures? We had the Dark Ages, Industrial Age, Jet Age, and several others, and so I would like to add another one to the list with Waste Age.
How did I arrive at this name? This name was not self-realised but rather, it came about because of my father.
My father has always taught us sustainability. His mantra in life has always been to optimise usage of the things that we purchase. Whether it has been the TV , his scooter and even his cupboard. He is the one who also instilled values in us about walking home to save money and getting valuable exercise at the same time.
I am sure that most of us have had such experiences and looked at our parents' generation through a faintly critical lens. Our generation believes in and appreciates the boon of abundance. Why should we repair a TV when repairing will cost Rs 5,000 and you can buy a brand new TV for Rs 10,000? I should buy a new phone because my phone is outdated – it is two years old!
But now I wonder – do things really become old in two years? When we were children, 'two years' was a healthy amount of time for our possessions – they were just about new if they were two years old, and far from old.
With our possessions becoming old in just six months, we are living in the Waste Age. We like to discard more and save less. We make no effort to repair something broken, or tune something that needs a helping hand. Since new replacements are so cheap, we choose to throw away our stuff rather than reinvest in it.
It's not just about our personal possessions, but about the natural resources we use so carelessly. We might see a million ads that talk about saving water but we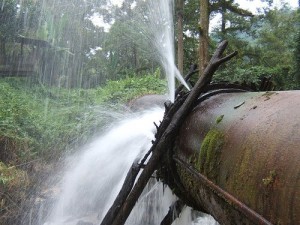 are the first ones to go skipping to a rain dance for a Holi party. Every year, we Mumbaikars are told horror stories of how the lakes have water for just one more month and that there will be water cuts. And even as we read these news reports, we leave the taps running for no reason at all. We think nothing of leaving the lights on in vacant rooms, or our computers running all night. We are quick to preach about cleanliness, safe biodisposal and immediate clearing away of garbage, but how prompt are we to conserve our environment and keep it healthy and usable for ourselves and our children?
We do not believe in repairing things and using them for a little more time because advertising and marketing have made us believe that we should live with the times. Since we can find replacements for all our possessions easily, we have stopped loving the things we own and we are not as attached to them as we should be.
My father still loves the watch that was gifted to him on his wedding day 33 years ago. And how's this for a fun fact – that watch still works! It's not just down to the care and affection he has showered on his watch all along, it is also because the watch is made of superior materials. These days, I am hearing stories of how companies are making items with inferior materials so that they conk off sooner, necessitating a new purchase. One of my friends was telling me about how airconditioner companies make cooler condensers using aluminium instead of copper, so that their durability decreases. Companies and marketing gimmicks have contributed a lot to our inherent wasteful tendencies.
Somehow, we have become more informed but we are less aware. And this is what is worrying. We spare no thought to anything we do these days – the simplest example is discarding your old phone. Either we sell them at cheaper rates or just toss them in the garbage. Did you know that mobile phones are the largest contributors to e-waste? The developing nations are tottering under the weight of locally-generated e-waste and that which is dumped on them by developed nations. And this is hazardous and toxic waste that poisons everything in its immediate environment.
Enjoy the Waste Age, everybody. We're not going to be alive too long because of it.
Jatin Sharma is a media professional who doesn't believe in growing up, because if he grows up he will be like everybody else. 'Overdose' is his take on Mumbai's quirks and quibbles.
(Pictures courtesy nswai.com, shybuzz.blogspot.com. Images are used for representational purpose only)