Overdose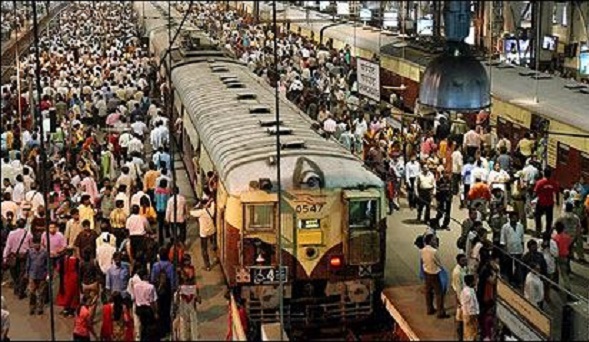 Published on April 6th, 2015
0
Help save Mumbai
A Mumbaikar makes a fervent plea for all of us to be more involved in saving Mumbai, our home city.
by Jatin Sharma | @jatiin_sharma on Twitter
Mumbai…
We have always spoken this name with a positive emotion.
The city's name invokes a great sense of pride in the minds of those who live in it. Others swear by its spirit, its bravery, its innate humanity.
But if we're so proud of the city, why are we murdering it?
Mumbai is being killed in bits and pieces by those who felt they were its legal custodians. They wanted to claim first rights to its guardian of a city that they never made in the first place. We have so many guardians now that everyone has been killing it slowly and softly. From the real estate mafia to the babu taking bribes under the table, to the politician diverting funds meant for the city's improvement to his own bank account, this city is now reduced to a shell of its former self.
Over the years, the sentiment of Mumbaikars has changed from "I love this city!" to "I love this city's people!" Because that spirit is still intact. Everything else is just falling apart. The city is now just a facade that tries hard to show that it is still as fabulous as it used to be. The middle class of this city is still its middle class – in the current atmosphere of inflation and corruption, it can hope to do no better – when it could easily count as the upper middle class in other towns, even other metros.
The filth we see all over the city refuses to abate. The hardworking citizen is still part of an unwanted sandwich in local trains, the sincere Mumbaikar is still mocked at by the real estate prices in the city. Over two and a half lakh houses have been unsold in the city for about two years now, but still the builders will not lower prices as it would result in a huge real estate crash. And how would they recover the money they've pumped in to build those homes, plus the bribes they've paid to get the requisite permissions?
But this is not somebody else's problem. It wasn't just 'other people' who ruined the city. We did, too. In earlier years, we could get away by saying, "We didn't know these problems existed." But now there is an unprecedented amount of activism, news reaches us the moment it happens. There is no excuse to "not being aware" any more. Sure, most activism these days is driven by agenda. But not everything people do is driven by commercial interests. When we circulate Facebook messages about a lost senior citizen in Mumbai and discover that widespread sharing helped find the person, there is no commercial agenda driving it. When we share pictures of men harassing women travelling in public transport and get them booked, there is no commercial agenda driving it. When we band together as citizens to save the Aarey stretch, where is the commercial interest for us?
Today, Mumbai's largest green tract, the Aarey zone, is facing an enormous problem. In a city fast losing its last vestiges of green, the trees in Aarey are going to be chopped. We have had many parks, many open grounds forcibly taken away from us by the corrupt. Isn't it time we banded together to claim our city?
And if you think, "Why should I bother about Aarey?", I have just one reply: You should bother because you are losing your city.
Jatin Sharma is a media professional who doesn't want to grow up, because if he grows up, he will be like everybody else. 'Overdose' is Jatin's take on Mumbai's quirks and quibbles.
(Picture courtesy lifeinmumbai.co.in)