Enough said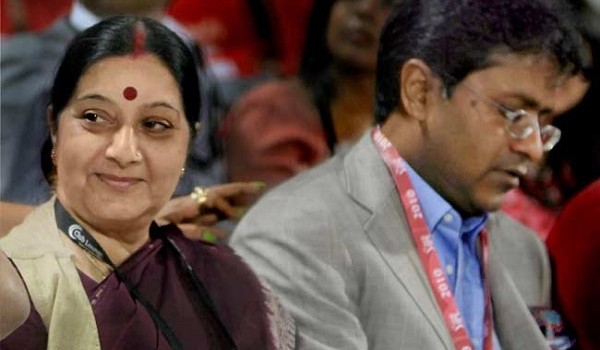 Published on June 21st, 2015
0
What's next in the Sushma-Vasundhara-Lalit Modi triangle?
As the issue becomes murkier, it's time to examine if ministerial resignations should also be made compulsory, like everything else.
by Humra Quraishi
The present Government was supposed to weed out every sort of corruption, starting with bringing back the black money reserves stashed abroad. But as each day passes, it is becoming obvious that far from rooting out corruption, the Government is firmly entrenching itself in it.
If Cabinet Minister and Chief Minister helping fugitives is not corruption, then what is? External Affairs Minister Sushma Swaraj 'helping' the tainted and wanted Lalit Modi due to some rumoured 'family ties' has only brought out the fact that the latter is Swaraj's lawyer daughter Bansuri's client. Nobody knew this before, and nobody would have known till Swaraj's involvement in helping Lalit Modi had not been brought to light.
Then came the news of Rajasthan Chief Minister Vasundhara Raje's involvement in the matter, and the issue became even murkier. Even Vasundhara has ties with Lalil Modi's family – her son Dushyant Singh has business connections with the London-based tycoon.
These are just two links out in the open at the moment – can we be certain there aren't many more? After all, corruption is not just about taking money, it is also about influencing the outcome of several matters, or pressurising others to do things a certain way to gain some advantage.
What's more, Lalit Modi seems to be in a mood to reveal many names connected with the matter – who else has been giving out the information about family histories and business links? The bigger question is, what does the Government intend to do with this information? Whether more names come out or not, what is it going to do about Sushma and Vasundhara?
If the Government can make yoga compulsory in schools, if it can enforce a beef ban in Maharashtra (and look to ban it in other States as well), why can't it make resignations of errant Ministers compulsory?
Humra Quraishi is a senior political journalist based in Gurgaon. She is the author of Kashmir: The Untold Story and co-author of Simply Khushwant.    
(Picture courtesy www.ndtv.com. Image is a file picture)