Film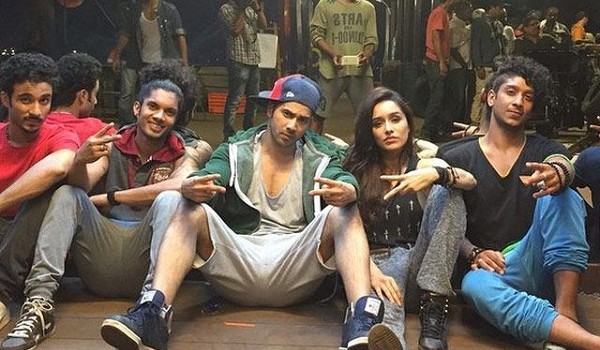 Published on June 21st, 2015
0
Review: ABCD 2 (Any Body Can Dance 2)
A tiny plot and passable lead performances are bolstered by lots of dancing in ABCD sequel, and is worth one watch.
by Ravi Shet
The plot of this film is the journey of the real life Fictitious Dance Group's from Mumbai's Nalasopara to the finals of the World Hip Hop Challenge in Las Vegas. ABCD 2 (Any Body Can Dance 2) directed by Remo D'Souza, features a motley crew of dancers named 'Mumbai Stunners' with Suresh (Varun Dhawan) as their lead.
The group, also comprising Vinnie (Shraddha Kapoor) and a crew of others, are accused of copying each and every dance move from a famous dance group – Philippines's 'All Stars' by the judges (played by Remo D'Souza, Terence Lewis and Seema Pandey) and are disqualified from a reality show. Post this incident, the group is taunted by one and all as a bunch of cheaters (a customer calls out to Suresh, who is working as waiter in a pub as a 'cheater', then sarcastically corrects it to 'waiter', a woman in a salon tells Vinnie she wants a haircut like Katrina Kaif, and says Vinnie can do it expertly since she is good at copying, etc.) Even a popular TV comic mocks the group on his show.
Suresh wants his group to participate in the World Starz Hip Hop Challenge in Las Vegas and prove to the world that they are not cheaters through their dance performances. Vishnu Sir (Prabhudeva), a struggling choreographer guides the team and also renames it as Indian Stunners. After that, the film follows a fairly predictable graph.
There are a few moments that drag it down, especially in the second half; however the dance sequences makes up for the movie and really hold your attention. Varun and Shraddha have put in a lot of effort with their dancing to match the likes of Dharmesh Yelande, Lauren Gottlieb, Punit Pathak, Raghav Juyal and others.
The cinematography by Vijay Arora is excellent, especially the shots taken in Las Vegas. Prabhudeva's entry, followed by his dance and the last dance sequence of the film are standout sequences. Sachin-Jigar do well in the music department.
All in all, this is a good film to watch if you're not looking for a very strong story and lots of dancing.
Rating: 3 out of 5
(Picture courtesy movies.ndtv.com)