Enough said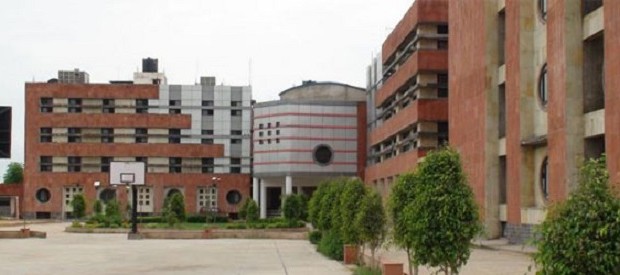 Published on May 10th, 2015
0
What makes JNU special?
A new book on the making of JNU details its history, inception and the campus life of a bygone era.
by Humra Quraishi
Every time I visit the sprawling campus of Jawaharlal Nehru University, I have wondered why people have ever moved outside it. It is a wonderful place, and is well-connected, too. There is less chaos and more greenery, complete with well-defined roads that lead you to your destination without confusion.
To a casual visitor, the JNU campus is an extension of a dreamy academic getaway, set in calm environs. Sure, the calm is somewhat shattered by stray dogs holding forth at every corner and road crossing, but otherwise, the place is heavenly.
Many like me have often wondered what it is about JNU that makes it stand out from others. If you've wondered the same thing, it might be a good time to pick up this new book, JNU: The Making of A University, by JNU academic Dr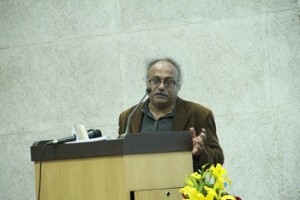 Rakesh Batabyal (in pic on right). It carries a new insight into the very inception of this university and shines a light on lesser-known truths.
I ask Dr Batabyal why he decided to put together this book. He says, "I do not know at what point of time I began writing this book. It was most probably the words of a dear colleague, Richa Malhotra that motivated me to look deeper into the university whose air I breathed every day."
He adds that he realised that the university required a "special historiographical treatment" as his research progressed. "A historian's account, I realised, needed to be approximate to that larger canvas of the institution and at the same time, not allowing little histories to be treated merely as reflections of real big entities."
Last week, at a discussion on this volume at the India International Centre, many unknown facts about JNU came to the fore. We learnt about the first vice chancellor, to the then political ideologies, the campus life of those times. However, the history of the university is captured only till about 1989. Since that is the year that Dr Batabyal had joined JNU, he probably did not want his personal views to trickle into the text.
(Pictures courtesy admissions.jnu.ac.in, www.thehindu.com. Images are file pictures.)