Eat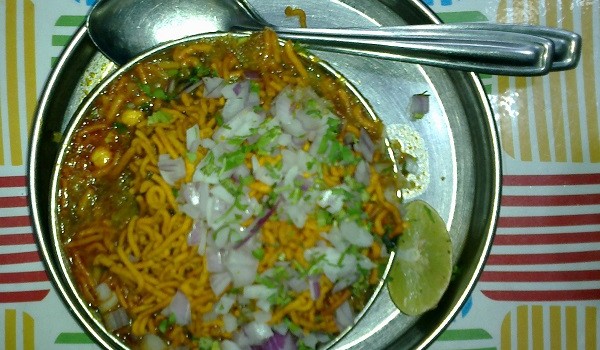 Published on May 8th, 2015
3
5 must-visit Maharashtrian eateries in Mumbai
Maharashtrian cuisine is beyond awesome but not very well represented. Here's presenting five eateries serving authentic Maharashtrian fare in Mumbai.
by Ravi Shet
Maharashtrian food is not restricted just to vada pav; there are lots of delicious foods which are gastronomical delights and won't burn a hole in your pockets, either. Sadly, there are very few restaurants serving authentic Maharashtrian food in our city. Of these, we've picked the best ones. Read on…
Aram, Fort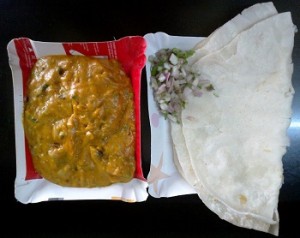 Located opposite the GPO, this small place is one of the branches of Aram owned by Kaustubh Tambe, where patrons can come and have their food in the standing area. This branch has been open for past six years and it is operational from 9 am to 8 pm, except for Sundays when the outlet is closed.
The thalipeeth (Rs 40) and kothimbir vadi (Rs 40) served with green chutney are definitely worth your money. Also, you can go for zunka bhakari (Rs 50) in which bhakari is made from rice flour and zunka is spicy and tasty. Kokam sharbat (Rs 20) and piyush (Rs 35) are equally good. The kothimbir vadi and piyush are hot selling items throughout the day.
Must try: Thalipeeth and piyush.
Girgaon Katta, Borivali West
At walkable distance from Borivali railway station, this place is really a paradise for food lovers who are looking for authentic Maharashtrian dishes. If you
happen to visit, then do try their kothimbir vadi (Rs 45), zunka bhakari (Rs 85) and thalipeeth (Rs 55) served with green chutney and dollop of butter (prepared at the outlet) on it are really delicious! Do try their aam panha (Rs 25) available during summer season.
Pradeep Malankar, owner of the eatery, says that Girgaon Katta was established in 2007 and was in the same vicinity; however they had to shift from that location. After a lot of struggle, they set up the new outlet in the current place last year. He adds, "I never gave up because I wanted to serve authentic Maharashtrian food which is not easily available in this part of the city." He says that once the outlet's airconditioned section is up and running, he will keep it open every day of the year from 7 am to 11 pm.
Must try: Thalipeeth and zunka bhakar.
Kolhapuri Chivda, Girgaon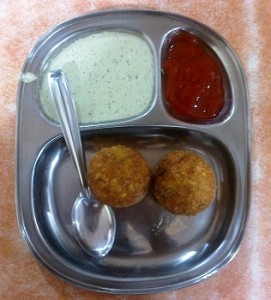 This place has been serving authentic Maharashtrian foods for more than nine decades and still continues to do so. It is easily walkable from Charni Road railway station. Kaju usal (Rs 125), made from fresh and wet cashews and green peas patties (Rs 55) served with creamy white coconut chutney along with tomato sauce are my best picks here. Also, you can try thalipeeth (Rs 50) served with yoghurt and creamy white coconut chutney along with piyush (Rs 30) will definitely make your day. Pradeep Velankar, co-owner of the place says, "We have been running this place from 1922 and it is open to customers from 8 am to 10 pm, except for Friday which is a weekly-off. Today's generation is happy with burgers and pizzas rather than our traditional foods, which affects our business. But our old clients still come to us, even if they've shifted far away."
Must try: Kaju usal and thalipeeth.
Prakash Shakahari Upahaar Kendra, Dadar West
Looking for authentic Maharashtrian food with no frills? This is the place to visit. Situated near Shiv Sena Bhavan, it has been serving people from the year 1971. Their sabudana wada (Rs 50) served here is crispy and yummy along with the delicious chutney made from peanuts and thalipeeth (Rs 45) served with green chutney and yoghurt along with piyush (Rs 38) are really worth the money. Also try their awesome misal (Rs 45) loaded with pulses and chivda (made at the outlet), not like the typical one where there's a lot of liquid gravy.
Co-owner Ashutosh Joglekar says that he has been managing the show for past 10 years. "You won't find aerated drinks or ice creams or other food here; we just serve authentic Maharashtrian dishes. My grandfather Shivram Govind Joglekar started the restaurant in 1946 at Girgaon and later we shifted to Dadar in 1971." Manager Rahul Paranjape says that all their masalas are prepared in-house.
Must try: Sabudana wada and missal.
Tambe Arogya Bhuvan, Dadar West
Opposite Roop Sangam Sari Centre, this place really gives you home-like feel in each and every food you eat here. Established in 1944 by Sadashiv Shankar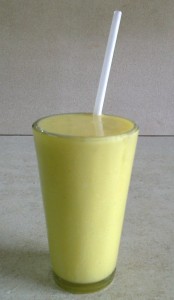 Tambe, it serves yummy kothimbir vadi (Rs 40) which just melts inside your mouth. It is served with a fantastic garlic chutney. Also try their kande pohe (Rs 30) and zunka bhakari (Rs 60) where the bhakari is worth every penny.
Don't miss the piyush (Rs 36) here; it really soothes you on a hot summer day. Hemamalini V Tambe, manager and daughter-in-law of Sadashiv Shankar Tambe is a graceful Maharashtrian lady who can be seen actively involved in all the work related to this place with a sweet smile on her face. She says, "I have been managing the business for the past 25 years and people call me Tambe Bhabhi."
Must try: Kothimbir vadi and piyush.