Enough said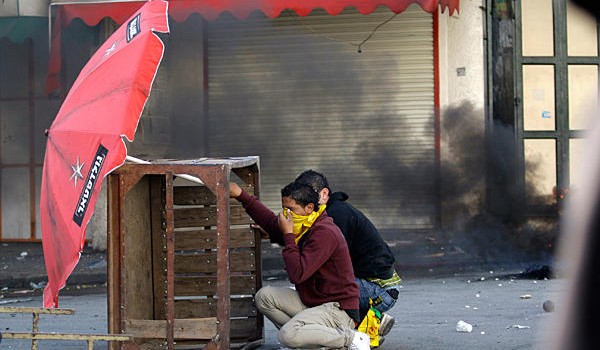 Published on November 24th, 2012
0
The pain of Gaza
Humra Quraishi writes on how our collective detachment to the Gaza crisis and our pro-Israel stand has affected Arab-Indo relations.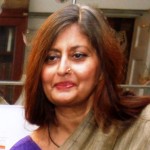 I've been watching scenes of complete disaster in the Gaza belt unfold on my TV screen, and I am left wondering: where are the so-called world leaders who talk of peace? Where is the US President, Barack Obama, who ought to start his second term in power by trying to save the lives of hapless Palestinians; if nothing else, then at least to win a few brownie points! Where is the United Nations at the moment? And more to the point, where is our own government?
I confess I am shamed and shocked at the muted response to the barbaric killings of Palestinians. We sit detached as scores of Palestinians are being killed and pushed to the  edge in their own homeland. Is this happening because of our pro-America, pro-Israel tilt? If it is, then our current politics is a far cry from the time when Jawaharlal Nehru and Indira  Gandhi had close personal ties with the Arab nations, and with Palestinian leader Yasser Arafat.
I'd attended a few receptions in New Delhi, where Indira Gandhi had honoured Yasser Arafat, and he, in turn, had showered praises on his 'sister' Indira. And it's a well-known fact that in the 1950s, Nehru had gifted a sprawling bungalow on New Delhi's Prithvi Raj Road to the first Iraqi envoy to India. The bungalow still stands, tall and elegant, but it is just about vacant. After Iraq was pounded by the American forces, the Iraqi embassy here shrank rapidly, gradually reduced to nothingness.
While covering the social scene of the capital city for almost three decades, I have witnessed the years when traditional Arab hospitality and warmth held sway here. The frequent parties and luncheons at the homes of envoys of Lebanon, Iraq, Palestine, Libya, Kuwait and Qatar were not just vibrant, they relayed warmth. And the Arab-India bonding lasted till about the time America and the allied forces invaded Iraq.
Even today, the plight of the Palestinians gets buried in the back pages of our newspapers, accompanied by occasional pictures of hundreds dying. We tend to overlook the complete picture, the historical context, and the very basics of the problem. In this context, I quote Palestinian envoy to India, Osama Musa, who had once said to me, "We have been under occupation all these years, over several decades. Can't America see the killings that take place on a daily basis? I tell you, without America's support, Israel is zero. Israelcannot survive a single day if America doesn't support it. Israel is equipped by tanks and war planes, whereas we Palestinians only have a police force armed by mere pistols."
He added, "You ask how peace will come about? It will happen the day Israel ends its occupation. We have been telling the Israelis to leave us alone. We are restricted to only 23  per cent of the total land that originally belonged to us. The rest is with Israel. Their policies have affected over six million Palestinians – of which three million are displaced, and the other three million live in their own land as slaves, not as free citizens."
Humra Quraishi is a senior political journalist. She has authored Kashmir: The Untold Story, and is co-author of Simply Khushwant.
(Featured image courtesy www.csmonitor.com)