Trends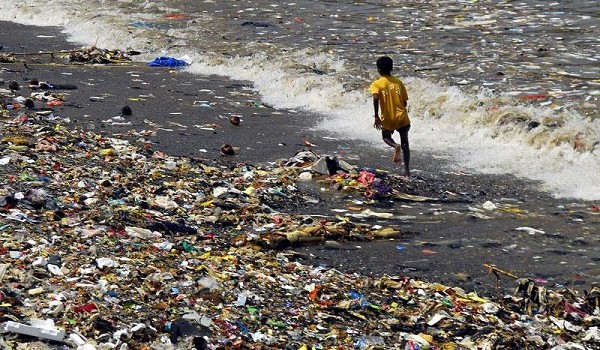 Published on June 22nd, 2015
1
Mumbai is choking on its own filth
The BMC's environmental status report for Mumbai and an independent report by city-based NGO reveal disturbing pollution levels in Mumbai.
by Praja Foundation, Mumbai
Mumbai is home to 12.44 million (enough to fill the Wankhede stadium approximately 376 times) people, today. Every sixth Mumbaikar hails from a slum.The net waste production of our city is over 10,060 MT (Million Tonnes) of garbage everyday. The waste is disposed at the Deonar and Mulund dumping grounds,both of which have been due for closure since more than five years now. Cars on Mumbai roads, cause untold congestion, air and noise pollution.Toxic nitrogen dioxide (causes acid-rain, and ozone layer depletion resulting in hotter summers) and Suspended Particulate Matter levels are rising every day.
Water contamination
Water contamination levels in Mumbai reached an all time high at 19.9% in the 2012-2013 period,then,dipped to 10.84% in 2013-2014. C-ward leads in level of water contamination, followed by L-ward. Water is most cont amina ted during monsoon, bec ause of bacteriological content. Results of this are reflected in health. L-ward reported highest number of Diarrhoea cases:11,967 (2012-2013) and 9,631 (2013-2014). Water contamination in M/W, L and N ward has been constant through the last three year period,reflecting badly on the ward's efforts to deal with contamination. G/S and H/E ward managed to reduce levels of contamination greatly this year, while C-ward which had the highest level of water contamination in 2012-2013,has managed to come back down to its 2011- 2012 level.
Sea water
The Coastal sea water shows remarkably high levels of Disolved Oxygen (DO),Biological Oxygen Demand (BOD) and Fecal Coliform.At high BOD levels, organisms like leeches and sludge worms become numerous.While organisms like caddis fly larvae and mayfly nymphs which are significant food for several fish (trout, crayfish,salamander, frog, bats) and water bird species,die.The presence of high levels of Fecal coliform proves that high levels of human and animal waste is dumped in the water. Fecal coliform attracts dangerous waterborne diseases such as giardiasis and cryptosporidiosis (diseases of the intestine).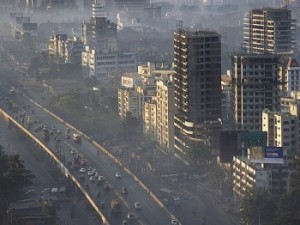 Landfills
Most of Mumbai's daily waste goes to Dumping Grounds at Deonar (132 hectares) and Mulund (25 hectares). Both these dumping grounds have been scheduled to close for years now.
Sewage
The 2013-2014 report does not to say anything about the status of the last year's projects. Sites of Water Pollution Vakola Nullah Mithi River 9 locations 26 locations Ingress of sewage flow water pollution Mithi River flows majorly through Kurla,Saki Naka and Powai.Kurla is in L-ward where the maximum number of Malaria and Diarrhoea cases were seen in the last year.L-ward also has the second most contaminated water.As per Praja's data L-ward councillors ask (save,Anuradha Pednekar and Saeeda Khan who are members of the Public Health commitee) an average of one questions per year on the topic of health.The councillors need to raise more questions on this subject to bring about positive change in the situation. Average Dry weather flow capacity of the greater Mumbai sewage system has not increased by even 0.1 MLD in the last one year – both reports have the same numbers.
(Pictures courtesy sites.google.com, www.mpg.de. Images are used for representational purpose only)