Trends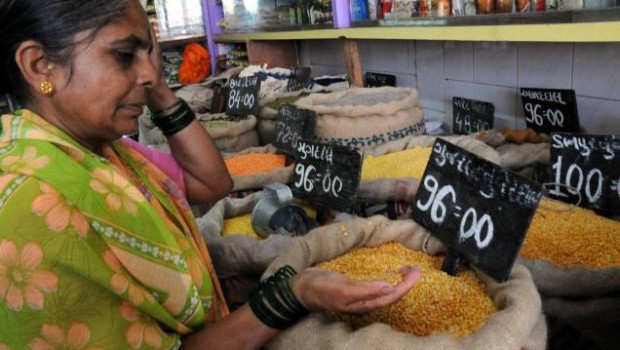 Published on October 16th, 2012
0
Inflation hits spending. Hard.
Middle income groups slash their spending by 65 per cent to manage their monthly household budgets, and to buy necessities.
By The Diarist | thediarist@themetrognome.in
Rising inflation has dented our household budgets, and how – Associated Chamber of Commerce (ASSOCHAM) contends that the country's middle and lower income groups have cut their spending by a whopping 65 per cent, on such heads as entertainment, vacations, electronics, real estate, automobiles, shopping, and eating out. ASSOCHAM reveals that the middle income groups, especially, are curtailing spending to be able to finance their children's education and run their homes well, both of which are eating into their savings.
The survey was conducted over a period of two months, beginning March to April 2012 in major metros and cities like Delhi, Mumbai, Kolkata, Chennai, Ahmedabad, Hyderabad, Pune, Chandigarh, and Dehradun. A little over 200 employees were selected from each city, on an average. The report reads, "Delhi ranks first in curtailing their expenses, followed by Mumbai (at no. 2), Ahmedabad (at no. 3) Chandigarh (4), Kolkata (5), Chennai (6) and Dehradun (7), says DS Rawat, Secretary General ASSOCHAM."
Key findings from the survey:
– Many middle income and lower income groups indicated that they are finding ways to cut back spending now or indicating they will do so in the future. Around 69 per cent of the respondents have cut down on their saving rate.
– Nearly half of the middle income group either avoid shopping altogether, or shop only for those things that are absolutely needed. Moreover, 76 per cent said that their shopping has been restricted to only necessities.
– About 88 per cent of respondents said that they have cut back on everyday expenses. They save money by avoiding outside food, car-pooling, cutting down on gas and use of electricity.
– Inflation has also impacted the urban male and females' personal expenses.  The urban male used to spend Rs 500 to Rs 2,000 per month on drinks, cigarettes, gutkha, paan etc. which has come down by 20 per cent due to upward inflation. On the other hand, urban women now spend around Rs 500 to Rs 1000 per month on cosmetics and beauty treatments, which was earlier pegged at Rs 1,500 to Rs 2,000.
– One in four said they are going to try to increase their income to try to stay financially afloat, such as switching to a better-paid job, taking a second job option or working overtime hours.
(All figures are sourced from ASSOCHAM. Picture courtesy www.divdevarkhyani.blogspot.com)