Trends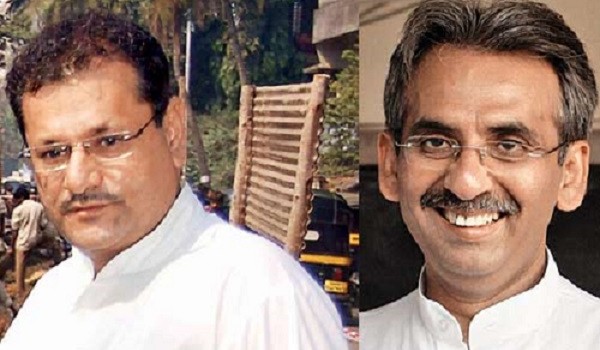 Published on August 14th, 2014
0
Are these Mumbai's best MLAs?
Praja Foundation rankings for 32 Mumbai MLAs put BJP's Yogesh Sagar in top spot, followed by the Congress' Amin Patel.
by The Editors | editor@themetrognome.in
Mumbai is well out of the Lok Sabha election fervour, but in a few days, when the Election Code of Conduct sets in prior to the Assembly Elections later this year, the city will once again reel from election fever.
Before a new Government is elected, however, city-based Praja Foundation deemed it fit to release a 'scorecard' for the 32 city-based MLAs. Mumbai elects 36 MLAs in every Assembly, however, since four of the current MLAs are ministers in the current State Government, they were excluded from the ratings.
The findings revealed that 68 per cent people who voted positively for their MLA thought they were less corrupt; while 53 per cent people who voted against their MLA felt they were corrupt.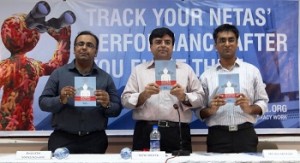 Releasing the Report Card, Nitai Mehta, Founder Trustee, Praja, said, "The current report card is going to be the last for the 12th Assembly and fourth in the series. This report card which we publish every year gives the citizens, elected representatives, political parties and the Government valuable feedback on the functioning of the elected representatives. We hope that it will set standards and benchmarks for the performance of the elected representatives."
The number one MLA this year, too, has been the previous two years' topper, Yogesh Sagar of the BJP. Also retaining their ranks from last year are Amin Patel of INC on second position and Madhukar Chavan, again from INC, on third position.
Rating methodology
The MLAs have been rated on four quantitative parameters and three qualitative perception-based parameters: 1) Quality of questions asked in the assembly, 2) Number of questions asked, 3) Attendance, 4) Clean criminal record 5) Perceived least corrupt 6) Perceived accessibility for the public from relevant constituency, and 7) Perceived performer for the constituency.
Said Mehta, "We collected quantifiable data through RTI applications over the year. We also commissioned Hansa Research to do a scientific-statistical survey from among over 22,580 people of Mumbai to gauge the public perception of the MLAs on the above mentioned parameters."
Milind Mhaske, Project Director, Praja, added, "The appraisal is based on the constitutional role and responsibility of the elected representatives and opinions of their electorate." The Report Card covers the working and performance of the 32 MLAs during Winter 2012, Budget 2013, Monsoon 2013 and Winter 2013 assembly sessions. It also covers the Local Area Development funds spent by the MLAs for the period between December 2009 and March 2014.
Mehta added, "There is no standard rule for establishing the performance of elected representatives. Voters have voted on traditional factors to expectations or perceptions to ideologies; few have attempted a scientific approach, mainly due to lack of standardised data and the humongous efforts involved. Hence, Praja made its first MLA report card in 2011."
Changes in rank
Mangesh Sangle, who got the first rank in the 2011 report card dropped to 20th in 2013 because of low attendance and a new charge sheet, then recovered to the 6th position due to improved attendance and consistency in his other parameters. Sardar Tara Singh's rank has gone down from 3rd in 2011 to 15th in 2012 due to a new charge sheet, then recovered to 10th in 2013 due to increase in overall perception and quality of questions and is now down to 24th due to drop in attendance, questions asked and overall perception.
On the other hand Yogesh Sagar has remained in the top four in all years and number one for the last three years due to his consistent scores in all parameters. Similarly, his party colleague, Prakash Maheta, has remained in the bottom five in all the years. Bala Nandgaonkar who has asked 4933 questions i.e. 12 per cent of all the questions asked by Mumbai MLAs, has had above average ranks but has never been in the top three as asking questions is just one aspect of the gradation system but there are many more parameters on which this system grades performance.
Mhaske shared that 50 per cent MLAs not only have criminal cases registered against them, but some of them are also charge-sheeted and some also have new criminal cases.
In the survey, respondents were asked to comment on whether they will vote for their current MLA and the score was matched with whether they find them to be corrupt. The findings revealed that 68 per cent people who voted positively for their MLA thought they were less corrupt; while 53 per cent people who voted against their MLA felt they were corrupt.
(Featured image courtesy dnaindia.com)