Trends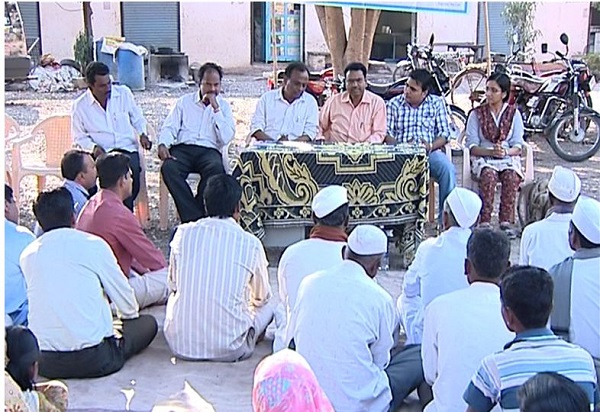 Published on September 23rd, 2014
0
17,665 dispute-free villages in Maharashtra?
Over 17,000 villages in Maharashtra are reportedly free of petty and major disputes, due to a Government scheme launched in 2007.
by The Editors | editor@themetrognome.in
Is it possible, in today's hectic times, for any place to be totally dispute-free? If findings from the State Government are to be believed, as many as 17, 665 villages in Maharashtra are completely dispute-free?
A press release from the Chief Minister's office last week gave the findings of the Government's Mahatma Gandhi Tantamukh Gaon Mohim (Mahatma Gandhi Dispute Free Village Scheme) launched in year 2007. CM Prithviraj Chavan said, "Maharashtra is one of the largest states in the country with a huge cosmopolitan population spread across both rural and urban centers. With such dynamics, being able to make almost 17,665 villages completely dispute-free is a proud achievement for the State. Our innovative approach has been recognised on the international platform too as a model project by the United Nations. We believe the Scheme will continue to act as a catalyst for the welfare of villagers by engaging citizens to bring prosperity through peace."
As per the Scheme, 1,741 villages became dispute-free in 2012-2013. Now, 47 villages are set to receive the Special Peace Award. 10 out of the 47 villages are from Buldhana district, followed by Sholapur (8), Kolhapur (7), Chandrapur (7), Yavatmanl (1), Nagpur Rural (1), Parbhani (1), Ahmednagar (3), Satara (2), Jalna (1), and Osmanabad (2).
The Scheme was launched with the aim of resolving minor conflicts, land related problems, cattle grazing, cremation grounds, etc. that normally snowballed into bigger communal and anti-social issues in the State's villages. Under this scheme, villagers come together, collect data and amicably settle the thousands of pending cases in their village. The idea of this novel experiment was to decrease the number of pending cases in the judiciaries and so it is conducted without any help of lawyers and judges but by the police officials, police jawans and the active participation of residents.
Since its inception, says the Government:
• Record 17,665 villages dispute free in Maharashtra
• Complaints Resolved – 11,00,000
• Gram Panchayats felicitated (cash prize) – 16,004
• Gram Panchayats awarded (special prize) – 1,223
(Pictures courtesy www.panchayat.gov.in)