Event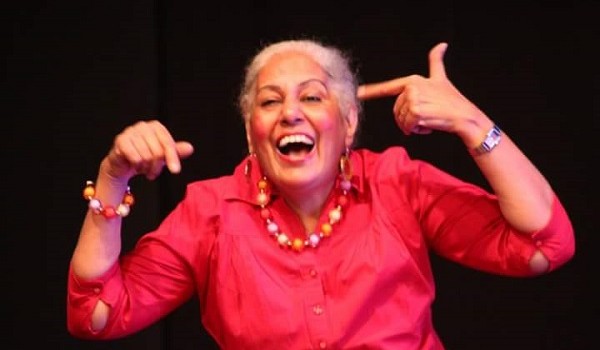 Published on January 26th, 2015
0
Seniors rock the stage at Umang 2015
Our social initiatives partner Silver Inning Foundation and Rotary Club, Rotaract Club of Rizvi Law College host awesome seniors talent show.
by The Editors | editor@themetrognome.in
Who says senior citizens are just supposed to put their feet up and watch the world go by?
The Metrognome's social initiatives partner, Silver Inning Foundation put up a breathtaking senior citizens talent show, Umang 2015, at Birla Matoshree Sabhagriha, recently to a packed house and some extremely talented acts. The show's partners included Rotary Club of Mumbai, Nariman Point, Rotaract Club of Rizvi Law College.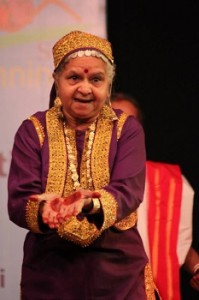 Umang is a unique stage talent show for senior citizens over 55 years of age. This year, the event was included under the Umang Rotary District 3140 Service week.
Said Sailesh Mishra, Founder President of Silver Inning Foundation, "As there are not enough opportunities for the elderly to show their talent, the main purpose of this programme is to provide a platform for them. This is not a competition between the elderly, but a forum to encourage them to demonstrate their hidden talent. We are the pioneers in the country to annually organise this unique talent show for seniors since 2008. Every senior citizen is invited to participate without affiliation to any organisation, community, class, or caste."
Over time, the fast pace of our lives and changing traditions have dampened the spirits of senior citizens by suggesting that they can no longer contribute to society and benefit from being active. "But we don't accept this reasoning for our elderly parents, friends, or neighbours. We can help them maximise their health and vitality by keeping them active and involved in the world around them," Sailesh says.
Vipul Shah of Rotary Club of Mumbai, Nariman Point said, "It was magical to see vibrant and evergreen seniors performing in as many as 27 acts. They were aged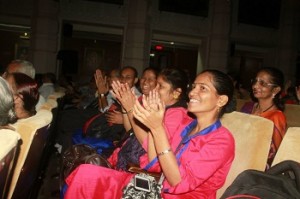 from  55 years to 81 years, and they sang, danced, enacted social plays, performed music. The saying 'Bachpan after pachhpan' is apt for such a show."
Siddharth Jaiswal, President, Rotaract Club of Rizvi Law College said, "It was one of the biggest-ever talent shows of senior citizens all over Maharashtra. Seniors wait for this event every year. The hall was packed with 1,000 elders in the audience, as also young volunteers from the Rotaract Club of Rizvi Law College, TISS, Sophia College and Nirmala Niketan College of Social Work."
The show saw participation from 126 seniors and 20 senior citizens organisations. The associate partners for the show were Dignity Foundation, FESCOM Mumbai, HelpAge India, Harmony for Silvers Foundation, 1298 Senior Citizens Helpline, A1 Snehanjali, The Metrognome and Palliative Care Department, Bhaktivedanta Hospital. The show was co-hosted by Rotary Club of Bombay Pier.
(Pictures courtesy Aaji Care)