Event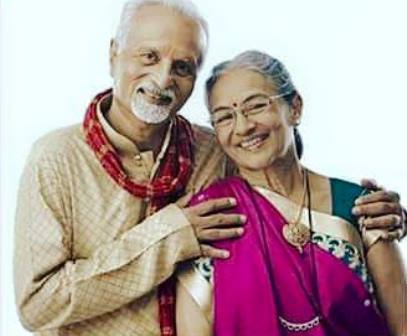 Published on November 13th, 2015
0
The 'Jeevan Saathi Sammelan' is back!
Widowed, divorced or singletons over 50 years of age can participate in a marriage and live-in matchmaking event in Mumbai.
by The Editors | editor@themetrognome.in
Seniors looking for love and companionship, pay attention. This is your chance to take a shot at love and friendship in your sunset years. The renowned Silver Inning Foundation, one of the country's foremost entities working for senior citizens, is hosting its 2nd 'Jeevan Saathi Sammelan', a matchmaking event for marriage and live-in relationships.
All you have to do is register for the event beforehand and show up at the venue in Mumbai on December 13, 2015. The event will be held at 10 am at Dadar Cultural Centre. To register, fill out the form online (http://theseniorcitizen.in/register-here/) and send it to Silver Inning Foundation (look for address and details below).
The event is aimed at helping widowed, divorced and single men and women over 50 years of age seek love and companionship in their senior years. "We must break away from the old tradition of frowning upon our elders seeking love, and seek a new tradition of encouraging them to seek friendship and love at their age. In their advanced years, it is important for them to have a partner to share their lives with," explains Silver Inning Foundation's Sailesh Mishra.
The last such Sammelan, also held in Mumbai two years ago, received a staggering response with over 350 people showing up to look for partners. This time, the Foundation hopes that more people will arrive. The Metrognome is the online partner for the event.
Call 9833344359 / 8879924359 (Monday to Saturday 11 am to 5 pm) for details, or email silverinnings@gmail.com. Send the completed registration form to Silver Innings, J/47-48, Shop no. 10, opp. Navgraha Bldg, Lane behind Allahabad Bank, Poonam Sagar Complex, Mira Road (East), Mumbai – 401107.