Guest writer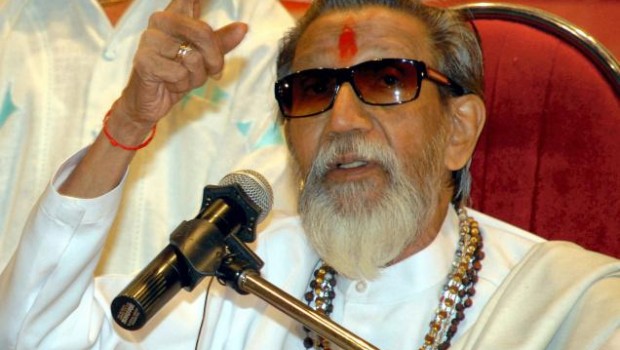 Published on October 30th, 2012
1
Shiv Sena at the crossroads
Prakash Bal Joshi analyses Bal Thackeray's recent speech, and if Uddhav and Raj will combine forces for the next elections.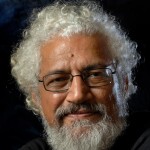 For the first time in the last 46 years, Shiv Sena chief Balasaheb Thackeray addressed the Shiv Sena rally at Shivaji Park through a pre-recorded video of his speech, indicating clear sings of ageing. His absence may have disappointed the Sainiks, but his speech, which lacked the usual Tiger roar, touched an emotional cord. Not only Sainiks present at Shivaji Park, but also those who heard him speak were moved. It was one of the most effective speeches he has ever delivered.
A cartoonist who mesmerised generation after generation, and kept addressing them from Shivaji Park without fail, the Shiv Sena chief today stands at a crossroads. He clearly indicated who the heir apparent is, and made an emotive appeal to his followers to take care of his son and acting president of Shiv Sena, Uddhav, and his grandson Aditya, who leads the youth brigade of the party. He made the appeal with folded hands, and showed how deeply wounded he was due to split in the party when Raj Thackeray left the Sena camp a few years ago.
It was not a speech but a dialogue in his typically aggressive, derisive and most graphic style – as if he is talking to his followers in person. Anybody who listened to him was convinced that the Sena is currently down but not out –  there is still hope if his supporters keep their faith in the organisation and the leadership of his son, who is leading it from the front.
The demographic profile of Mumbai has changed drastically during the last four decades, but Thackeray is not willing give up his Marathi domination over the metropolis. He lashed out against his pet object – NCP president Sharad Pawar – for eulogising the multilingual culture of Mumbai, warning him that the Sena will not allow political power to slip out of Marathi hands in the state capital. His next target was the Gandhi family leading the Congress Party – Sonia, Rahul, Priyanka, Robert and their political advisor Ahmed Patel.
Though it was basically an emotional appeal where Thackeray Sr talked about becoming an 85-year-old and described his physical condition, he also talked about some hard facts of politics. He reiterated that the Sena would continue its Sons of the Soil agenda, but at the same time, it will pursue politics of hard Hindutva – a strategy which helped catapult the party to power in Maharashtra in 1995.
He touched the most crucial and dominating issue of corruption by attacking Sharad Pawar on Lavasa, lambasting the Manmohan Singh government for Coalgate and other scams, and describing the situation by talking of India as a 'country of cheats'. In his inimitable style, he also criticised people for 'taking notes for giving votes' and later joining anti-corruption agitations.
Thackeray has been adjusting his strategy from time to time to take note of the changing socio-political climate in the State, though his focus always remained the Marathi manoos and militant Hindutva. His concern appears to be an anxiety about whether Uddhav would be equally quick and sharp to navigate the Sena, since he is now almost out of action due to his age.
The coming elections will be test by fire for Uddhav's leadership, who proved his mettle by reasserting the Sena's position in the last Brihanmumbai Municipal Corporation (BMC) elections, where his detractors tried their best to upstage him. Will he be able to capture power with the help of the BJP, which is facing its own crisis of leadership?
Aspirations and needs of the Marathi manoos in Mumbai have drastically changed since Thackeray launched the Shiv Sena way back in the late 1960s. Much will depend on how Uddhav fine-tunes the Sena apparatus before the coming elections. He may well have to compete with, as well as compromise with his cousin Raj, if he wants to take Balasaheb's legacy forward.
Prakash Bal Joshi is a senior political journalist, who last worked with The Times of India, Mumbai. He is also an acclaimed artist and painter.