Overdose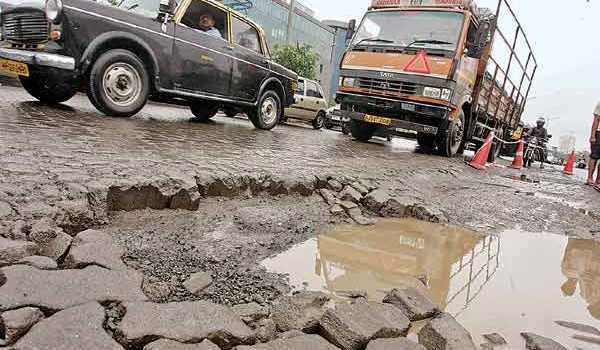 Published on June 10th, 2013
0
Ode to a pothole
So here you are again, in all your glory, just like you promised. Jatin Sharma's been eagerly waiting for you.
My dear Khadda,
I have been waiting for you to show up. I know that you have always been around, and there is no particular season when you choose to emerge. But this is the most favourable time for you to make an appearance, when my city and its administrators welcome you with open arms.
I am amazed at the sense of variety you have. Sometimes you are big, sometimes you are small and deep, sometimes round and sometimes your shape reminds me of the rotis that I try to cook at home.
I know that you are not so adamant about coming to this city every year, but it is only that you are lured by corruption and malpractices attached to the road construction business. I even know that you have been asked to (or made to?) reappear the moment a road is completed. You are as precious and reverential as the craters that dot the moon, only you dot my city's roads. I also understand that the construction contractors have failed to understand you from the past 25 years. They (and we) don't know what it is that makes you so attractive that even after spending crores of rupees on you, they still can't get enough of you.
There is something about you. I feel that you are a woman because it's so hard to fathom you. At other times, you're the pesky neighbour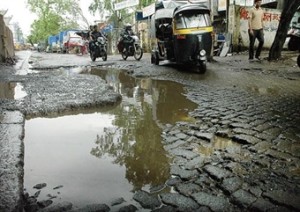 that deserves all the dirty looks you can get. You are so sexy that all monsoon, as the rain pelts the city and while everything is thrown out of gear, I think only of you. And my city loves you so much that no matter what, we will not raise a voice against you. We will look at your vile effects – the way you damage our vehicles, the backaches you provide, the cesspools you create in the rain, but we will still ignore all of these because we know you are here to stay.
Even though I pay taxes, it gives me immense joy to know that a large part of my money goes to nothing and I get to experience you always. Because tum nahin toh monsoon nahin. Some people have always blamed you for their troubles: don't listen to them, it is just because they look at better cities that are as world class as they claim, and these people want their own city to be like that. To these people, year after year, you say: Ha ha!
But the rest of us are not rude like them. We love you and that's why year after year, you have occupied not just a permanent place in our hearts, but a permanent spot on our roads. And you getting bigger, wider, deeper. From just being a few in the city, I can now see that you have mushroomed everywhere. You Khaddas have this amazing stage presence, too. With the rains thrashing the city in the last two days, I have heard a lot of people talk about your different shapes. It must feel bad to be spoken of like this (especially if you're a woman), but kya karein, you are something that we can't get our eyes off once we leave our homes for work.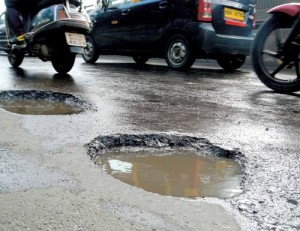 I am sure, even this monsoon we would have made all the right moves for you to arrive in style. For you to be present all over the city. We are a world class shitty, I mean city, and we will continue to be so with you in it.
Welcome to my city this lovely monsoon.
Love,
Jatin Sharma
Jatin Sharma is a media professional who doesn't want to grow up, because if he grows up, he will be like everybody else.
(Pictures courtesy www.dnaindia.com, www.afternoondc.in, www.mid-day.com)