Enough said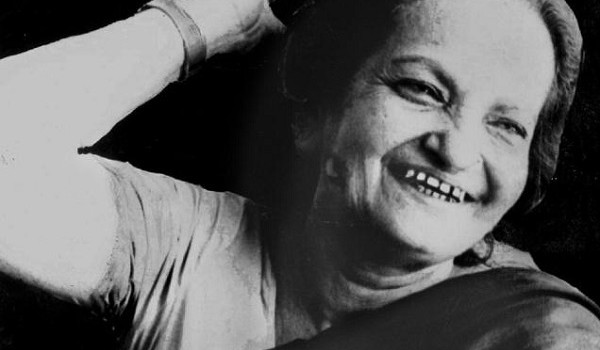 Published on October 11th, 2014
0
If Begum Akhtar had turned 100…
October 7 would have been legendary singer Begum Akhtar's 100th birthday. A fascinating woman, her marriage had caused much furore in Lucknow circles.
by Humra Quraishi
Legendary singer Begum Akhtar would have turned 100 on October 7. The interesting thing about the woman, to me, is that a lot of information is available about her professional life and her remarkable voice, but not much about her personal life.
Years before I heard her live in concert, I had heard about her from an unlikely source. In my parents' home in Lucknow, an aged man would come selling lemons, cucumbers, ginger and garlic. Before placing his basket on the floor, he would loudly announced, "Akhtaria ke bagh ke hain!"
It was a popular story during that time that this old man had originally belonged to a wealthy family, but had lost his mental balance after Begum Akhtar ditched him. Unable to bear with the strain, he had been reduced to selling lemons and the like.
In fact, several rich men of Avadh had fallen in love with her, with her voice, with her andaaz. One of them was the man she eventually married. He was a Lucknow-based barrister, Ishtiaq Ahmad Abbasi. His first wife had died and after a couple of years, he had married Begum Akhtar. It is said that he'd fallen in love with her after hearing her perform at one of the local mehfils. Apparently, his family had revolted against the match – after all, she was a courtesan and he belonged to Lucknow's aristocracy.
The marriage finally took place and the couple started living in Lucknow but Abbasi sahib had imposed a condition – that she would no longer sing or hold concerts. She had agreed to this initially, but the no-singing clause took a toll on her health a few months later and she fell ill. Abbasi, besotted with his talented wife, relented and took away the condition, with the rider that she could sing anywhere but in Lucknow.
If you were to ask her relatives details of her everyday life, her marriage and the adjustments she had to make, they will tell you several things not many people know about the late singer. In an earlier interview, Rafia Hussain, Abbasi's niece had told me, "Begum Akhtar was a person with strong likes and dislikes. She lived much beyond her means, wearing heavy jewellery and expensive saris. She loved food, especially bhuna kheema and roghini tikkiya. Her marriage was smooth, but the credit for that must go to her husband.
"He sacrificed a lot for her. He could not even become a Judge because of his marriage to a courtesan. Also, when she travelled to Lucknow, she would not allow him to accompany her, so he would stay back. He was extremely lonely and yearned children – he did not have children from his first marriage, nor from his second."
Rafia further went on to say that he was so much in love with his wife that his entire clan had to accept her. "But once they accepted her, the bonding was good," Rafia said. "She gave the family a lot of respect. But she brought along so many of her relatives to stay with her, they stayed on even after her death, even after the death of my uncle!"
Lucknow would often buzz with talks of her being depressed and in pain, and there were rumours that she would inject herself with morphine. "It was a well-adjusted marriage," Rafia repeated. "Even I had heard of the injections, but I can't comment on that because I never saw her injecting herself. I remember she was addicted to tea and smoking. She would smoke one cigarette after another, may be that caused her death. When she died, her husband was shattered and even more lonely. He died ten years later, a broken man."
Humra Quraishi is a senior journalist based in Gurgaon. She is the author of Kashmir: The Untold Story and co-author of Simply Khushwant.
(Picture courtesy hindubusinessline.com)