Achieve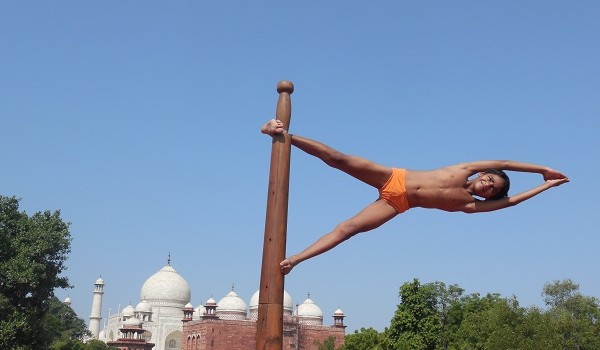 Published on October 10th, 2014
0
Mumbai boys give mallkhamb an Agra spin
Two Mumbai boys recently gave an enthralling mallkhamb demonstration in Agra, with the stunning Taj Mahal serving as the backdrop.
by The Editors | editor@themetrognome.in
It is a sport that traces its origins to ancient Maratha history, but today, there are very few active practitioners for it. Mallkhamb is not just difficult to practice, it takes an optimum level of fitness to practice it. But it is also the father of all workouts – just practicing mallkhamb can give a full body workout like nothing else can, since it combines a variety of exercises.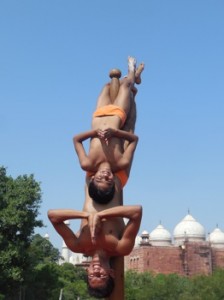 In Mumbai, Uday Deshpande's Shree Samarth Vyayam Mandir at Shivaji Park, Dadar, is doing much to not just keep mallkhamb alive, but also to gain acceptance among the younger generations. Every year, students of the academy participate in mallkhamb competitions around the country and the world, and come out tops.
The academy has now added another feather in its cap – two of its star performers put up a mallkhamb demonstration in Agra, with the Taj Mahal as a backdrop. Said Deshpande, "Shantanu Lohar and Manik Paul performed exceptionally well. Shantanu is a three-time National mallkhamb champion, and Manik is an aerial acrobat." The boys performed their act as part of Jashn-e-Taj, a programme organised by the Rotary Club of Agra, Tourism Guild of Agra and Agra Vikas Manch.
The programme was choreographed by noted choreographer Sudarshan Chakravorty of Kolkata. The programme theme was 'Atithi Devo Bhava'.
(Pictures courtesy Shree Samarth Vyayam Mandir)