Enough said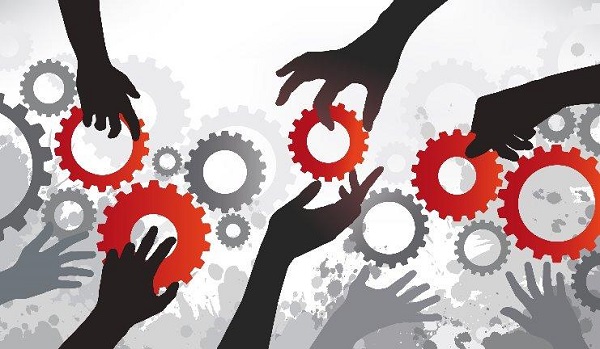 Published on May 17th, 2014
0
A good time to speak of governance…
…and also of a 91-year-old diplomat-turned-author's steady and unflinchingly straightforward look at the big picture in India and Pakistan's ties.
by Humra Quraishi
We now have a new Government at the Centre, and even in the run-up to the event, amidst all the frenzied hype of the exit poll results, there was a slew of new books to watch out for. Chief among these was journalist and author Hari Jaisingh's Pitfalls Of Indian Democracy – Bapu to Anna.
This volume captures not just the political graph but the very patterns of governance in India. As the title suggests, the book presents an in-depth look at what the nation has undergone in these last few decades. Jaisingh says in the preface, "From the take-off point of Mahatma Gandhi's satyagraha against the colonial rule, the volume discuses in depth post-Partition problems and issues which continue haunting the polity even today.
"It has a special focus on social activist Anna Hazare's fast at the Jantar Mantar and Ramlila Grounds in New Delhi, to protest against corruption and enforce related reforms mechanism. The volume is concerned as much with governance as with polity matters that have affected the life of the nation since Independence."
Young old boy Pran Nevile
And then there's 91-year-old diplomat-turned author Pran Nevile (in pic on right with Pak author Tehmina Durrani). Last fortnight, he attended the Literature Festival at Islamabad and before that, the Lit Festival in Lahore. In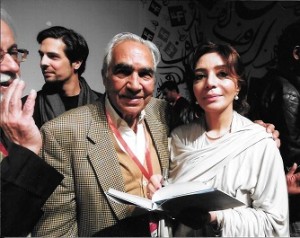 these last few months, Nevile has been visiting the country of his roots for several special occasions.
It is heartening to hear him talk about his visits. "Though I have never sought publicity, I am much sought-after in Pakistan. There, I'm an acknowledged authority on the cultural, social and historical aspects to Lahore in the pre-Partition era. In fact, I'm much more know there in Pakistan than here, in my own country," he says.
So what does he think of the present-day India-Pakistan relations and the ongoing political scenario in our country? "I have always followed one self-imposed rule: I never discuss religion or politics. My talks are only related to arts, films, literature, folklore, music and culture. Though my family and I suffered during the Partition and we were uprooted, I'm not bitter about the Partition. I look at it as an episode of history. I want the two countries to be friendly and live in a harmonious way," he explains.
Read more about Pran Nevile here.
Humra Quraishi is a senior journalist based in Gurgaon. She is the author of Kashmir: The Untold Story and co-author of Simply Khushwant.