Cinema@100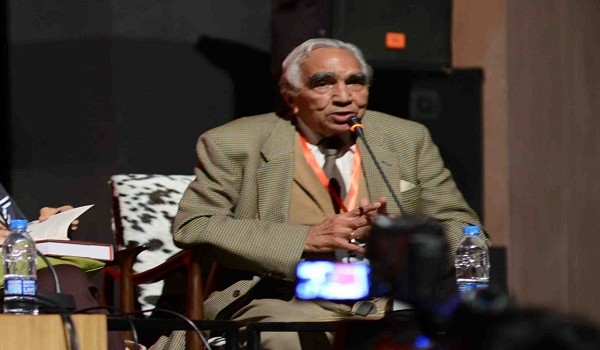 Published on July 10th, 2013
0
'Pakeezah and Umrao Jaan were first made in Pakistan'
Pran Nevile, the man with a passion for musical tribute concerts, talks about organising a music concert night in Pakistan.
by Humra Quraishi
Pran Nevile is passionately obsessed with the bygone era. For one reason or another, this retired diplomat is rather fascinated by the past, and the dominant personalities of the day. This is amply evident from the volumes that he has authored: Love Stories from the Raj, Nautch Girls of India, Beyond the Veil, Rare Glimpses of the Raj, Stories from the Raj: Sahibs Memsahibs and Others, K.L. Saigal: Immortal Singer, and Lahore — A Sentimental Journey.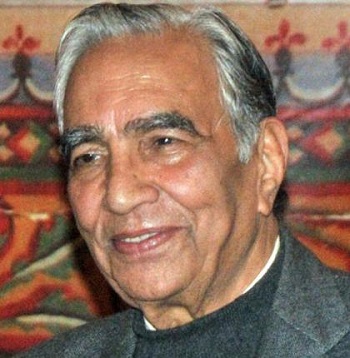 If one were to move from the books he has authored to the musical programmes he holds, then once again, what strikes you is his focus on stars, singers and performers of yesteryears — right from KL Saigal, Suraiyya and many others who have left a mark on generations of filmgoers. Credit goes to Nevile for putting together 'gems' from old music albums, recordings and more.
Pran Nevile, the man
As a retired civil servant he could have sat back and relaxed with the comforts that come with retirement, but he chose to pick up a pen and write. "No, no typing on computers for me," he once told me. "I have written several books with my pen."
Nevile is rather obsessed with the bygone era and the characters who flourished then. His focus is on that period, and even the musical programmes he arranges focus on yesteryear stars. Each of these musical evenings has seen a packed auditorium with the audience sitting lost in nostalgia.
Perhaps he is able to strike a chord because he carries a welter of emotions within, something which probably started when he was forced to leave Lahore as a very young man. As he writes in his preface to his book on Lahore, "This book on the Lahore of my days was conceived in the lonely dining room of Hotel Astoria in Geneva in November 1963. I was having breakfast when I heard someone calling out to me in Punjabi, `Motian aleo, Hindustan de o ke Pakistan de?' (Prince of Pearls, are you from India or Pakistan?)'
"I looked back, responding promptly, `Bashao aao baitho, main Lahore da han' (Your Royal Highness, please come and sit down, I hail from Lahore). In no time we became very friendly, a blend as it were, of ghee and khichdi (clarified butter and curried rice) and talked about our glorious city. The conversation released a flood of memories deeply impressed on my mind for decades. I have tried in these pages to commit them on paper."
The Pakistan angle
And what is refreshing is that in the epilogue, written after he revisited Lahore after several decades, in 1997 and again in 1999, he does not indulge in bitterness or Pak-bashing.
Recently, on May 16 to be precise, I spoke to him in the backdrop of Nawaz Sharif coming to power in Pakistan. Was there, I wondered, a chance of improvement in Indo-Pak ties, and does he plan to take his musical concerts across the borders to the country of his birth?
"I plan to go to Pakistan around September this year," he said, "and in all probability, I plan to show this documentary I have made there. It is called Indo Pak Musical Journey."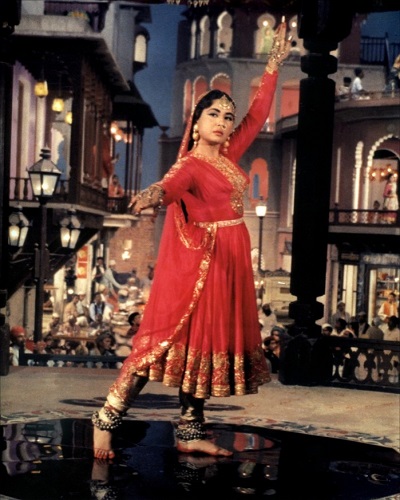 He chatted on about the similarities in the cinema of the two countries. "When in India we made the film Anarkali, they later made the film in Pakistan with the same title. Then Pakistan made Pakeezah and Umrao Jaan, before these films were made in India (see pic on right). One Pakistani film, Naukar Woti Da, was copied in India totally, scene by scene. The only thing they did was change the title from Punjabi to Hindustani, making it Naukar Bibi Ka."
I asked him how the common people of both countries could relate and co-exist, and he said, "The bureaucracy doesn't seem interested in people connecting. What happened to those earlier talks of 'no visas for senior citizens'? There are so many over 60 years of age keen to visit each other's countries. All those promises of people visiting each other from across the border…the bureaucracy is not really bothered to see this happen."
(Pictures courtesy www.thehindu.com, www.lahorelitfest.com, bollyspice.com)