Read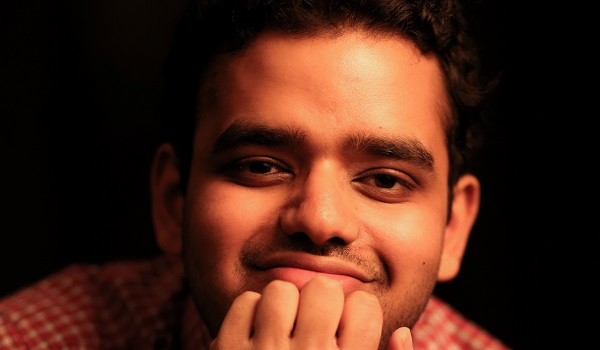 Published on September 16th, 2014
1
'Never aimed to discuss Ekta Kapoor's private life'
Kovid Gupta talks about chronicling the journey of Balaji Telefilms, and why Ekta Kapoor has had a profound effect on him.
by Vrushali Lad | editor@themetrognome.in
Admittedly, Ekta Kapoor and Balaji Telefilms have had a huge impact on Indian television. From introducing soap operas to Indian TV screens to steeping each of their serials' storylines in family values, and from introducing 'time leaps' to help sagging TRPs and keeping storylines fresh with multiple plot twists, Ekta Kapoor truly changed the way Indians would watch TV.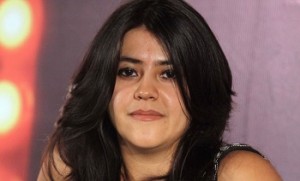 To celebrate the success of Balaji Telefilms and tell the super studio's story to the public, which has since also successfully ventured into film production, screenwriter Kovid Gupta recently released his deeply reverential book on the subject, Kingdom Of The Soap Queen. Kovid has been a writer on the shows Balika Vadhu, Bade Achche Lagte Hain and Chhan Chhan.
The book traces the origins of Balaji Telefilms, the journey of the studio as it brought out its first serial, the dizzying heights of success it achieved with its popular 'K' soaps, its sudden failures and its success with offbeat films.
In an interview with The Metrognome, Kovid discusses the book, Ekta Kapoor and why he feels there is a dearth of material on Indian TV.
Excerpts from the interview:
How long did the actual research for the book take?
The research took about six months. I would say it was an ongoing process, though, because with every new chapter I would scribble, I would learn something new about Balaji.
What did the research comprise of? How many people did you interview, how many documents did you go through?
It was an exhaustive process. I spoke with nearly 100 people, including Shobha ma'am, Ekta ma'am, and people who have been a part of various departments at Balaji. This ranged from actors to directors to writers to creative heads, to even people involved with music, costuming, and editing of the many programmes. Documents wise, I had a thorough look through various online resources; [I went through] past interviews of Ekta ma'am and soap stars and numerous Balaji articles and press releases.
What has been Ekta's influence on you, personally?
Huge. She has been a major influence on me – especially during my teenage years. I was an avid viewer of the K soaps, and attribute a lot of my understanding of Indian culture to her programmes. I grew up in the United States for most of my life, and watching the festivals, rituals, and traditions in her shows every day provided a direct connection to India.
As a business school student, there is so much I have learned just by following her entrepreneurial career. Her spontaneity amazes me. She is able to take a mundane story plot and twist it around in minutes, often time conveying the same message in a completely unexpected way – her way of telling a story has this magic to it. As a company, Balaji's track record is one to learn from and follow. There have been times when it has produced 18 serials at a time – that's six hours of footage every day – the length of two Bollywood movies!
How has she reacted to your book?
The book came into the market when I was not in India. As a result, I did not have the chance to meet Ekta ma'am and present the book to her as I had hoped to do. The book would have been impossible without her blessings, though. She was a huge support to me when I was doing my research and interviews. She took out her extremely precious time to talk to me about it even though she had so many films and television shows in the pipeline.
There are not many books on the Indian television space, apart from a few fictionalised accounts. Why do you think that is?
Good question. It baffles me as to why we don't have more material out there. With the way television is growing, along with the rising corporatisation of the industry, it has become all the more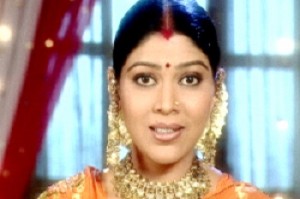 important that we have material out there for aspiring entrepreneurs to use as case studies. This book was written with that exact purpose: to research and discuss the success story of the country's most successful television production house. Young India is increasingly becoming interested in the management of show business.
I spent my college years craving for literature on Hindi television, or episodic screenplays of our soaps. When I came to Mumbai for the first time in 2010, I remember strolling into a Crosswords to find the book Soap! Writing and Surviving Television by Venita Coelho dotting the shelves. I zealously read the book cover to cover overnight. Soon after that, I started assisting Rajesh Dubey on Balika Vadhu. Rajesh Sir wholeheartedly opened up a library of old screenplays for me to study from. Having material to read is just so vital.
As a reader, I would have loved to read more of Ekta's quotes in the book, if not an entire chapter in her own voice. Was this a deliberate omission?
The book is called "Kingdom of the Soap Queen". The focus of the book is the kingdom itself. It is a compilation of the many stories that made Balaji what it is today. My aim has never been to discuss Ekta ma'am's private life or her personal journey, but instead to tell the story of the company that she has been an integral part of.  The book is about the evolution of an organisation that she has so successfully brought up from the ground. The heart of the book is the stories that people have told me, in their own voices, of the learning experiences they have had, and the roles they have each played in making Balaji the empire that it is today.
What is your personal opinion on the unique phenomenon one sees, where Ekta Kapoor the TV producer of soaps projects a highly conservative image of Indian values and family life, versus Ekta Kapoor the film producer, who comes up with edgy, sometimes dark content?
Ekta Kapoor is someone who knows her audience inside out. She realises the mass appeal of television. Unlike the majority of the West, our television shows continue to enter family-dominated spaces. Maximum number of India households continue to have one television, and families continue to eat their dinners together in the company of each other. In such a scenario, controversial content has to be carefully portrayed on television. In films, one chooses to walk into a cinema hall; a person picks the group that he or she will watch a motion picture with. The movie-going experience allows for an approach that is more novel, innovative, and cutting edge. I think Ekta ma'am works on the very solidified difference between these two forms of show business.
Any observations you wish to make about the Indian TV industry and Balaji Telefilms?
We are on the cusp of an industry-wide renaissance. The sun is setting on a mere replication of successful concepts and waves of experimentation are crashing against the status quo. The increasing number of channels is leading to a level of competition that is higher than we have ever seen before; this is pushing producers to hit their creative peaks – the sky is the limit today. I'm keen to see what the eruption of the digital volcano is going to indicate for our country. Netflix is leading Hollywood rating charts with shows like House Of Cards and Orange Is The New Black. The rapid technological shift has opened up a whole new medium of episodic entertainment for audiences in India as well. Let's see who manages to capitalise on this growing market segment.
An excerpt from Kingdom Of The Soap Queen:
'The teenage daughter of a huge film persona plants herself in an industry run by a handful of experienced men. She runs a company from her father's garage and fashions a weekly sitcom about five girls around the same age as herself. While she manages to achieve some prosperity, her company is far behind those of Hindi television's veteran producers. Balaji Telefilms seems to be an adolescent's project that has a short life expectancy. Serious content from this company seems unimaginable.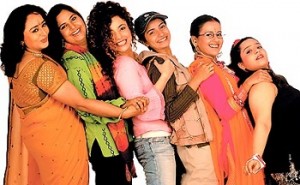 Well, at least that is what the press is saying.
In spite of dabbling with television for some time and the success of Hum Paanch, Ekta was far from receiving the level of respect, regard or even courtesy that her male contemporaries were getting in show business. The newspapers and magazines of 1995 splashed Balaji's name around as a teenage project launched with hard-earned parental savings. Many industry people were reluctant to join hands with this fledgling company. In fact, some would have even chosen unemployment over risking their reputations by collaborating with the brand-new studio-in-the-making.
While yellow journalism tends to disconcert its victims, the disparagement had a reverse effect on Ekta. She took the belittling and used it to galvanise herself. She knew if she had the ability to make people chuckle, she also had the ability to make people sigh with the sorrow of melodrama. Her company had to somehow rise above the criticism and conquer it. It was time Balaji buckled down and showed how serious it could really get. In this pursuit of tapping the unexplored dimensions of Balaji's creativity, Shobha and Ekta took on the tricky task of soap opera production.'
(Pictures courtesy Kovid Gupta, www.gaylaxymag.com, www.startv.in, www.scoopwhoop.com)