Uncategorized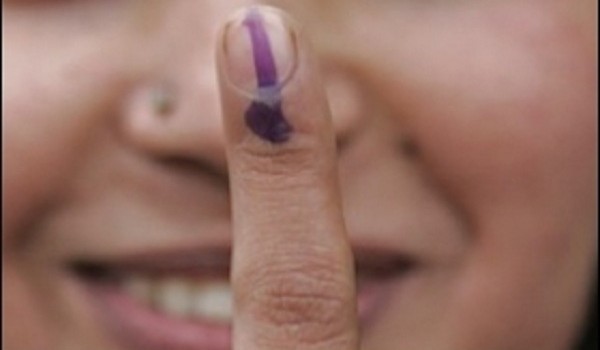 Published on April 24th, 2014
0
Alas! No voting for me this time
This Mumbaikar was about to vote for the first time, because the NOTA option got her all excited. But alas!
by Ritika Bhandari Parikh
Part 7 of the 'Your Vote' campaign for Lok Sabha 2014. 
I must confess that am 25 years old and do not hold a voting card. People who will read this will lambast me on my lack of sincerity in exercising a fundamental right, which we are lucky as a country to have been granted by our Constitution. And for the first time, I am feeling very guilty about not being able to participate in this greatest show of democracy.
Being a journalism student, I remember questioning my teacher on the purpose of the elections. With stories of rampant rigging, cash-for-votes and the audacious selection of candidates, there was no motivation to even try and fill the form for the voting card. A look at the candidates' profiles and I knew that we had to choose between the devil and the deep sea. Adding to these doubts was the futile attempt by my younger sister to get a Voter ID card, not once but twice. Hopefully, she will be listed this time.
Before you dismiss me as a non-believer in democracy and voting, let me cite that my parents have a Voter ID card and religiously stand in queue to vote like many Indian citizens. Why, I once prodded my mom to show her inked finger and only then allowed her to enter the house.
Yet the 2014 elections beckon me to wish for a miracle, where my name is listed on the Voters Electoral list. This sudden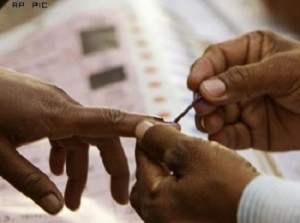 transformation from 'why should I even vote attitude?' to 'I should vote' is all because of the magic of NOTA.
The Election Commission of India has not only tried their best to encourage Indian citizens to go ahead and come out for voting, but given them an option to stick out their tongue and use the 'None of the Above' option as a weapon of choice. So despite my vote not helping any one person or party, this existence of choice helps me.
But alas, I woke up too late and hopefully time will heal this regret. With the making of my Voter ID card as my next important task, I can only ask other fellow voters to go ahead and cast that magical vote to any party or none of the above. You have a choice, make it count, be heard. Don't take that weekend vacation, instead take a walk to your polling booth and stand proud. As for me, I shall just soak in the atmosphere at the booths and mope and pray for a miracle.
'Your Vote' is a column capturing the Lok Sabha 2014 fervour in Mumbai. The series ends with this writeup. We hope you're casting your vote tomorrow.
(Pictures courtesy www.youthkiawaaz.com, s-philipraja.blogspot.com)