Uncategorized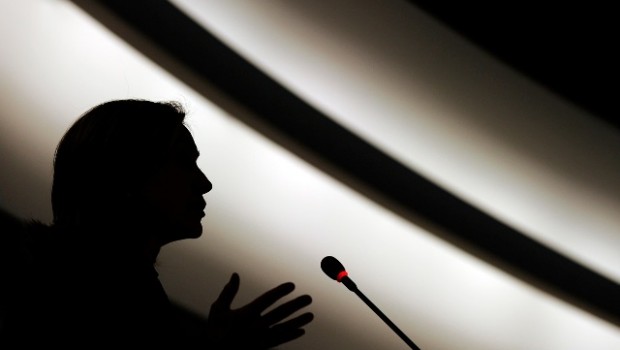 Published on April 23rd, 2014
0
Politicians undergo severe stresses
It's not as easy as folding one's hands and asking for votes. Relentless campaigning and travel are making politicians ill.
by The Editors | editor@themetrognome.in
Part 6 of the 'Your Vote' campaign for Lok Sabha 2014.
For most of us, election time is the one time we see all shapes and sizes of politicians, across party lines, become suddenly visible. We watch them tour our neighbourhoods with folded hands, asking one and all to vote for them.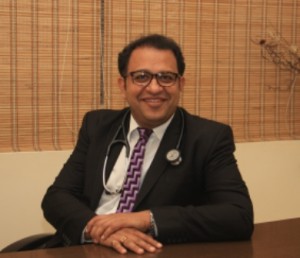 However, it's never as easy as it looks. Relentless campaigning, travelling all hours of the day, setting up or addressing mega rallies, dealing with the press – and all of this and more under a scorching sun – combine to cause huge stresses in our politicians. We got Dr Haresh Mehta (in pic on left), renowned cardiologist practicing at a number of premium hospitals in Mumbai, to tell us how stress can take a toll on a politician's life.
Excerpts from the interview:
In your practice, have you seen a rise in the numbers of heart disorder cases arising due to stress?
Yes. Heart diseases due to stress have risen from 1 per cent in 1960, to 11 per cent in 2003, to 34 per cent in 2014 in India's urban population.
What are the effects of stress on the heart?
Stress, today, is one of the biggest contributors to heart problems and the worst of the outcomes can be a heart attack. Stress often manifests itself in the form of rising blood pressure, high cholesterol levels, irregular eating habits, lack of exercise and a tendency to smoke. It raises the levels of hormones which are called catecholamine, or the 'fight or flight' hormones. These hormones are necessary adaptations at times of acute stress to help combat problems. However persistent increase of these hormones can lead to raised heart rate (palpitations), elevated blood pressure, and elevated blood clotting factors which can cause sudden blocks in blood vessels supplying blood to the heart. Prolonged stress can also lead to elevated bad cholesterol levels.
It is currently election time. Can you shed some light on the effects of stress on politicians?
The 2014 general elections are reportedly the most expensive, pegged at Rs 3,500 crore, and the stress levels of campaigning are high, especially considering the marathon for political parties. But in this hustle-bustle of campaigning, the candidates have over-stressed themselves so much that their health is deteriorating to the extent that the public are now concerned.
For example, one of our national political candidates is said to have lost 10 kg of weight due to stress of running campaigns and constant travelling and fasting. Another one is suffering from fever and bad throat due to stress and much pressure from party members. In all, their bodies have started to dis-function to an extent that they are diagnosed with either nebuliser or a daily dose of insulin.
Can you describe a politician patient who came to you seeking help to combat stress?
I have treated a few political leaders as well as volunteers. I particularly remember one young political leader who had come to me a couple of years back with a heart problem and had to undergo a bypass surgery at a very young age. Due to stress of the work that he was handling, which lead to irregular eating and sleeping habits, his work went completely haywire. On top of that, because of the stress of elections, he used to smoke heavily. All this compounded to give him a heart attack, necessitating a bypass surgery at such a young age.
What advice would you give politicians as they go about for election campaigning?
During campaigns, politicians must make the time for small meals at regular intervals to cope with an action-packed day. At some point of the day they must take the time out to go for a walk, or meditate. They must also cut the cord from whatever they are doing for at least 10 to 15 minutes in a day to de-stress themselves by dedicating those many minutes only to themselves.
(Pictures courtesy week.manoramaonline.com, thelasttradition.blogspot.com)