Places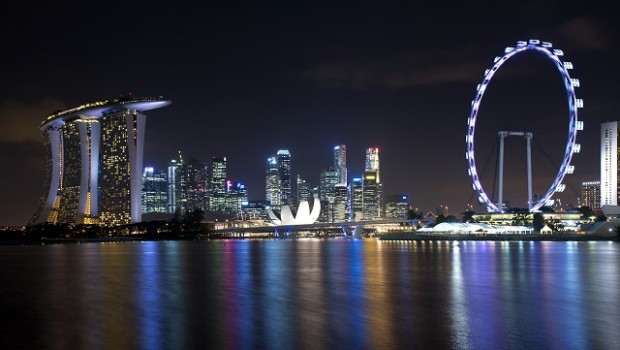 Published on March 28th, 2013
0
Singapore is India's most-visited destination
However, Indians are increasingly gravitating towards Europe destinations; more Indians depend on online sources of information to make holiday decisions.
It seems that India's love affair with Singapore continues. However, the liking for Singapore, while still high, is increasingly being tempered with an interest in other places outside Asia.
According to a March 25 release from AC Nielsen (India), "Singapore continues to be the first most-visited destination (for Indians), but has dipped in preference for leisure and business travelers from India. Only 16 per cent leisure travellers, and 11 per cent business travellers have visited Singapore in the last year, as against the 23 per cent for leisure and 15 per cent for business in 2010." These are findings from the India Outbound Travel Monitor 2012, by Nielsen, a leading  provider of information and insights into what consumers watch and buy.
The Nielsen India Outbound Travel Monitor is a biennial study carried out across leisure and business travelers in 10 cities in India, with over 2,500 respondents across Tier I and Tier II cities. Nepal (11 per cent), the United States of America (6 per cent), Bangladesh (6 per cent) and United Kingdom (5 per cent) are the gainers as compared to 2010, basis those countries visited in the last year. Malaysia (8 per cent), Thailand (7 per cent) and UAE (3 per cent) have dropped as visited destinations, while Switzerland comes in as a new entrant in this category.
Countries that show a rise in Business Travel are the US (8 per cent), Malaysia (8 per cent), Australia (5 per cent) and UK (5 per cent). 
"Indians are looking to travel and explore beyond their comfort zones, increasingly guided by a healthy sense of adventure and discovery, combined with a healthy spending power. This is attributed to the freely available and accessible information on different destinations, and details on cuisine, tourist spots", said Dinesh Kapoor, ED, Nielsen India. "This is also balanced with the fact that the Indian traveller is still value conscious, and careful when it comes to food habits – and these particular attributes are incorporated in customising experiences for them".
Additionally, the Indian leisure traveler is open to exploring new destinations in Europe, shifting from destinations in South East Asia. 15 per cent of the respondents aspire to travel to Singapore, and 14 per cent to Switzerland. United Kingdom (10 per cent), Spain (3 per cent) and New Zealand (3 per cent) are new entrants as aspirational destinations. Over one in five respondents (22 per cent) from Tier II cities in India were found to be keen to explore Nepal, respondents from Tier I cities cite Singapore (15 per cent) and Switzerland (15 per cent)  as  top destinations they are looking to travel to.
"While cities in South East Asia will continue to be popular owing to relatively shorter, economical travel, and currency conversion, increasingly Europe is gaining popularity  as well. This may be attributed to increased exposures via media channels, cross marketing via films and television shows, and tailoring packages that appeal to a cross section of travellers from different parts of the country" said Kapoor.  
64 per cent leisure travellers and 56 per cent business travellers cited search engines and travel websites as the preferred source of information for their travel plans.  Seven in 10 leisure travellers (70 per cent), actively researched and planned trips via Internet search engines, up from 57 per cent from 2010. Online travel portals (33 per cent) and travel websites (20 per cent) are also critical sources of information. Travel agencies have reduced in influence from 60 per cent to 35 per cent; while that of tour operators remained the same at 31 per cent. 
"Easily accessible information via the Internet makes it a preferred source of information for travellers today. Consumers can explore a destination across budgets with regards to  places to stay, what to see and do, with user-generated reviews, travelogues and tourism websites. This knowledge also helps them negotiate on the best deal for their holiday from ticketing to hotel itinerary, " Kapoor said. "Tour operators are still important in planning group holidays, where the actual planning and organising of the trip is taken care of." 
(Picture courtesy thempreport.wordpress.com)