Achieve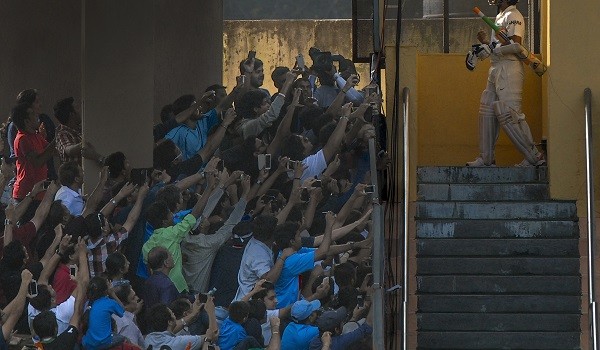 Published on November 28th, 2014
0
Sachin Test farewell image wins national photo award
Mumbai's Mid Day photojournalist Atul Kamble continues to win laurels for his iconic image capturing Sachin Tendulkar's last Test match.
by The Editors | editor@themetrognome.in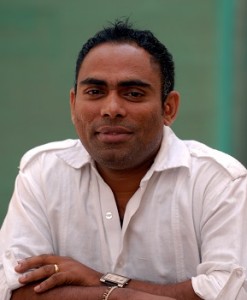 Mumbai-based news photographer Atul Kamble's world-famous image of cricketing legend Sachin Tendulkar's last Test appearance in Mumbai has won the prestigious MFI-Yes Bank 'Picture of the Year 2013' award at the National Press Photo Contest 2014.
Mid-Day photojournalist Atul Kamble's iconic photograph captures Sachin Tendulkar step out of the dressing room at Wankhede stadium to bat in his final Test innings as spellbound fans jostle to capture the historic moment, last November. The photograph was chosen among over 8,000 images submitted by over 240 photojournalists from across India for the MFI-YES BANK National Press Photo Contest 2014.
The photograph was selected unanimously as the 'Picture of the Year 2013' by the three-member jury of the contest which included award-winning photojournalists Pablo Bartholomew, Arko Datta and Rafeeq Ellias.
41-year-old Kamble, whose image also won the first prize in Sport category, will be awarded the grand prize of Rs 75,000 at an awards ceremony scheduled in Mumbai on December 19, 2014. 22 other photojournalists who won prizes in six categories will be also awarded cash prizes worth Rs 50,000, Rs 30,000 and Rs 20,000 at the ceremony.
"I am very happy. I have been participating in MFI-YES BANK National Press Photo Contest since its inception and it is wonderful to win this prestigious award," said Kamble after learning of his win.
Jury member Pablo Bartholomew, multiple award-winning photojournalist known for his iconic image of a child victim of Bhopal Gas Tragedy, said "The photograph captures Sachin Tendukar's retirement from sporting life. The picture sort of epitomises an icon within that frame and that's why it is important. For once, we are not leaning towards issue-based or conflict-based image, but it is a historic moment."
"A cricketing legend bidding goodbye, bathed in a warm light, 'alone' –– despite the adulation of his cellphone waving fans. There were indeed events of more far-reaching impact during the year but no picture seemed to capture them as decisively and as poignantly," said Rafeeq Ellias, who straddles many worlds that include photojournalism, advertising, cinema and design.
"Sports images are rarely given the highest honour in any photography competition but this was a compelling image that stood out… It is an image that beautifully combines form and narrative," said jury member Arko Datta, whose iconic images of 2002 Gujarat riots, and the Indonesian Tsunami, are well-known.
The MFI YES BANK National Press Photo Contest is currently in its fourth year. The 'Picture of the Year' award has been won by independent Kashmiri photojournalist Showkat Nanda in 2011, India Today's Mandar Deodhar in 2012, and Delhi-based photojournalist Chinky Shukla in 2013.