Diaries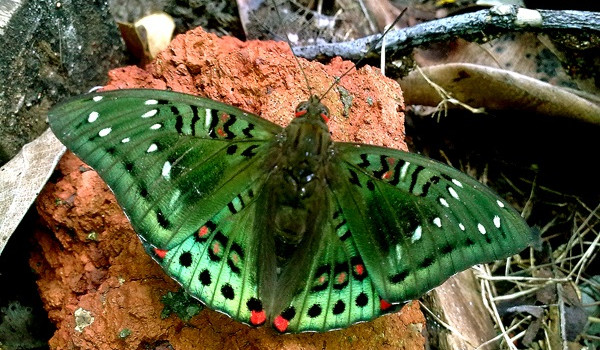 Published on October 5th, 2013
0
A haven for butterflies – Ovalekarwadi butterfly garden
Imagine a spot of green that has the most beautiful butterflies flitting in and out constantly – and in Mumbai!
by Adithi Muralidhar
Part 5 of the 'Green Hangouts' diaries
I had only heard of this place… and not very long ago, I was 'invited' to join the F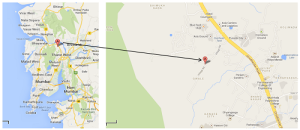 acebook page of this unique garden (https://www.facebook.com/ovalekarwadi). Soon I could hear more discussions and praises for this garden and then I got curious! Obviously these were not just rumours… they were not the momentary excitement people have, that lasts as long as fizz in an open soda bottle. There was definitely something to the buzz about this mystery garden located off Ghodbunder road, a road known to be lined with skyscrapers and industries!
Why a butterfly garden? Ovalekarwadi butterfly garden was the brainchild of Rajendra Ovalekar, a physical education teacher by profession. Rajendra had a strong inclination for being close to nature. Particularly intrigued by butterflies, he decided to set up a garden that would exclusively be home to these fluttering beauties.
With help from friends and family, he created the Ovalekarwadi in his two-and-half-acre farmland located close to Owalagaon. Sheltering over 120 species of butterflies, the Ovalekarwadi has now become a famous hotspot for nature lovers from all over the city.
I had the opportunity to see Rajendra give a small presentation about his garden during a recent seminar held at CEC in Goregaon (September 2013). In his 15-minute interaction with all of us, his love and commitment to the garden really stood out. He explained how this garden came about and the effort it took for him to make this place "attractive and welcoming" to these 100 species of butterflies. Maintaining the place was not a simple task.
He explained how he uses old discarded fruit as a source of food for these butterflies – he stuffs the fruit pulp in small metallic cages (to keep away birds from feeding on it) and places these nectar houses all over the garden to attract the insects.
One can also learn more about the life-cycle of butterflies at the garden by direct observation. For example, you will come across all the stages of the butterfly's life cycle here – the egg, pupa, cocoon and final adult. You can spend the whole day just watching, observing and recording butterfly behaviour. Photographers are another group of people who love to frequent this place. It is so difficult to capture these wavering beauties, it takes you hours to get a great shot. But at the Ovalekarwadi, you have better chances of photographing butterflies, because they are just all over the place!
Even though this cannot qualify as a complete weekend 'get-away' spot, it definitely is worth the visit!
Getting there: The nearest railway station to Ovalekarwadi is Thane station (Central line). The nearest bus stop is Owala village bus stop. The garden is open only on Sundays from 7.30 am to 1.30 pm.
Adithi Muralidhar currently works in the field of science education research, in Mumbai. She is associated with Hypnale Research Station where she assists with various environment, wildlife conservation, education and community-related projects. She is a strong advocate of nature education.
Green hangouts is a series of stories celebrating Mumbai's place in the green scheme of things, to coincide with Wildlife Week, which is celebrated from October 1 to 7 every year. 
(Featured image by Bandana Thakur. Image shows a male Gaudy Baron butterfly)