Overdose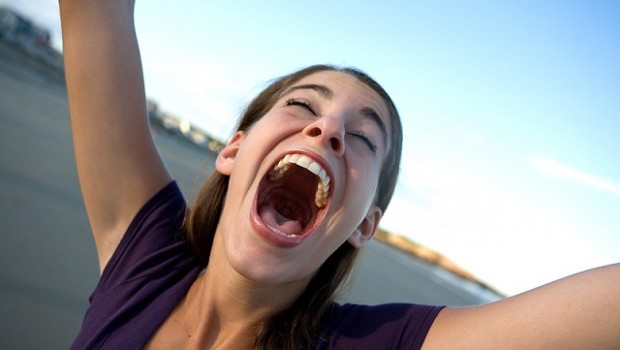 Published on May 20th, 2013
0
I love Monday
Why do we hate Mondays? Is it just the thought of going to work or is it something even deeper?
by Jatin Sharma
For the first time ever, I think I can claim exclusive rights to the title of this column.
Because this is an exclusive thought.
Come Monday, and there's a deluge of email forwards talking about how people hate Mondays. There are scores of posts on social networking sites describing how Monday should be ticked off the list and how much they hate it. It's like Monday is this monster that devours entire populations of people.
If Monday was a person, he/she would have felt really bad, almost to the point of being suicidal. For no reason at all, Monday bears the brunt of collective hatred as the work week begins.
Why do we hate Mondays, though? It can't only be because we hate having to push ourselves out of a mini-break mood over the weekend to go to work. Or is it because we don't like our work much? If it's the latter, it doesn't make much sense: do we realise that the work we do on Monday, and on the days after that, is what gives us enough money to spend on the weekends in the first place?
I think we all hate Monday not because it's the day that starts off another work week, but because we like to waste our time (the way we do on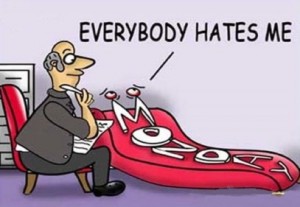 weekends) and continue wasting time till such time that we are not actually forced back into work. I've seen several successful individuals working hard and with equal passion, whatever day of the week it is. I can't imagine Sachin Tendulkar waking up in a grump because he has a match to play on Monday. At his age, even Amitabh Bachchan seems upbeat every day, working whether it's Monday or not.
Is it because these two gentlemen really love what they do?
Lots of people are by now armed with the excuse that Sachin and Amitabh don't have to brave public transport to get to work, and they have so much money already that they need never work in their lives ever again. You are right, but that situation exists now. At the start of his career, Sachin wouldn't sit at a desk counting the money he made after every match. Amitabh Bachchan was rejected as an All India Radio announcer – a job his heart was set on. But that failure didn't hold him back, and see where he is today.
We've forgotten what our parents kept telling us: Work is worship. That work is closest to Godliness. That work is what defines us and what we will be in life.
Hating Monday is surely not going to help anyone. I was resentful of Mondays, too. But I realised that I really loved my job. Sure, for a lot of people the thought of going to work is awful. Many people have a bad boss, a bad salary package, bad working conditions. But the trick is to still love your work, and love it wholeheartedly, at least while you're doing it. If you keep telling yourself, "Things are not perfect but I still love my work," your resentment towards Mondays will disappear. You won't even feel so elated going home on Friday.
If you shift the hate and turn it into love (or even like), Mondays will be something that you start looking forward to. Mondays will be the reason you exist. I love my Mondays because I love the thrill of starting a new work week and taking new challenges head-on. Sure, I love being happy on the job but I also embrace the moments of sadness that sometimes come with it.
So on this lovely Monday, tell yourself this: "I love Mondays. I love my life. I love me. And I love my work." Say it often. Say it and believe it.
Jatin Sharma is a media professional who doesn't want to grow up, because if he grows up, he will be like everyone else. 
(Pictures courtesy blog.theshuttergypsy.com, iamtantra.com)