M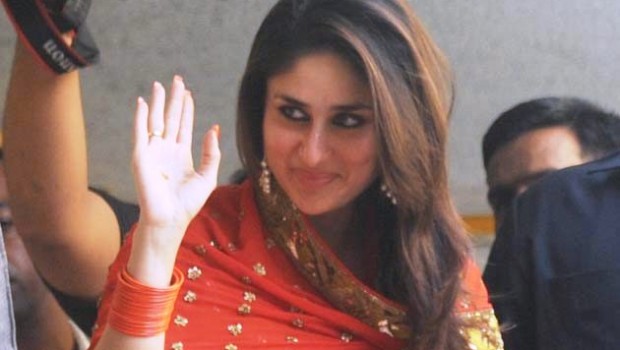 Published on October 19th, 2012
0
The marriage curse
The most successful Bolly actresses have lost their equity and brand value post-marriage. Will just-married Kareena Kapoor break this stereotype?
by M | M@themetrognome.in
Like in the rest of India, Tuesday afternoon's lunch conversation revolved around Saif Ali Khan and Kareena Kapoor's much-hyped marriage. I think by now, everyone is abreast of the most trivial details of this two-day event. A casual comment from a colleague triggered a thought; his comment was: "How can Kareena get married now? She is currently at the top, but now her market will go down."
Apart from fuming at the word 'market', I was intrigued by the fact that despite living in a world where a 94-year-old man can become a father without being frowned upon, a 32-year-old woman cannot get married and still have a career. The age-old perception that married actresses don't work at the box-office is still rock-solid in the Indian mindset. And even in Bollywood.
Great actresses from the past have been treated like sore corns post their marriage, and stereotyped in roles fit for elderly women. Usually, the public assumes the actress will completely quit or take a sabbatical from showbiz. Some of them do return to the big screen, but instead of talking about their performance or their talent, the marketing is focused on positioning it as a post-marriage comeback.
This really makes me think: are women, especially in India, truly free? Our patriarchal society cannot help but enforce its rigid belief system on Bollywood as well. The next few lines of this column might sound crude, but what is being practiced around us is even worse. For years now, our society has propagated the importance of marring a virgin, who is clean of committing moral sins. This is exactly the reason why married actresses are not accepted in Bollywood.
The men in society cannot fantasise about a woman who is not a virgin. The lusty siren on the big screen that makes them drool, once married, will belong only to her husband. It's not that men don't lech at or have sexual fantasies about married woman, of course they do; but they can't openly accept this in society. Therefore, the actress will still be imagined seducing them when required; but once married, she will not be a good actress any more. In a lighter vein, they must think that the actress loses her talent along with her virginity.
Unfortunately, it's not just the audience that holds on to these views, there are men within the industry who share the same hatred for married actresses.  Most producers will not risk their high budget projects, and so you will hardly ever see a married actress in a big banner production. Yes, there are exceptions like Kajol, who has managed a successful comeback, but sustaining it will be a challenge. A respected producer in the industry once expressed his thoughts on the same subject. He said, "Married women remind us of our mothers and we cannot expect the audience to like their mothers romancing the hero in the film."
I feel sorry for actresses who utterly and completely devote their lives to cinema and who live under constant fear of being forced to retire once they settle down and have a family. Ironically, having a family at a decent age is again enforced by the society, and women who don't abide by this rule are termed rebels or are assumed unfit to find a suitor.
This could explain why a Madhuri Dixit or a Juhi Chawla are left to do television shows, while the Katrina Kaifs of this world rule the roost in Bollywood. This also explains why our actresses can't have a family along with a healthy career even at the age of 40, but our heroes, who are wrecks at 50 years of age can romance nubile 20-year-olds.
Nobody raised a brow when Aamir Khan or SRK made their debut in Bollywood after their marriage. But has there been a single instance where the actress made a debut post her marriage, and went on to have a successful innings? Not in Bollywood. This could be a distant dream, but for now can we just accept our actresses to be married and still bedazzle us with their performances?
I say, let's give Kareena a chance. I hope her marriage and subsequent career would be the much-needed breakthrough for other women in the industry.
(Picture courtesy: www.movies.ndtv.com)