Enough said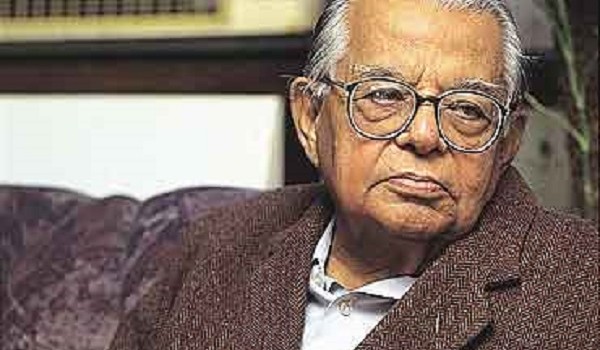 Published on November 9th, 2013
0
The mark of a journalist
Nikhil Chakravartty was everything a journalist should be – ethical, simple and scholarly. They don't make journalists like him anymore.
by Humra Quraishi
This year, on November 3, noted journalist Nikhil Chakravartty would have turned 100. On the occasion of his birth centenary, there were several people from the fraternity and outside it, who got together in New Delhi for a two-day international conference organised by the Editors Guild of India, India International Centre, Nikhil Chakravartty Foundation and the Centre for Media Studies (School of Social Sciences, JNU).
I loved what Bangladesh's former Foreign Minister, Dr Kamal Hossain said. "As we look forward to a common future for South Asia, we should begin to identify basic common objectives. Clearly, the first on the list must be peace and stability in our region in interests of the poor and the deprived in each of our societies. Development, in this context, must mean sustainable human development that must be sensitive to environment and social concerns. A sound test of a people-centred development is how it improves the conditions of the bottom 50 per cent of our populations?" he said.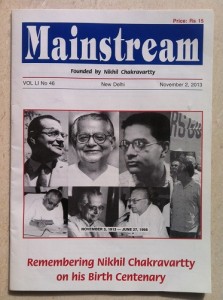 I first met Nikhilda in the spring of 1987. He was then the Chairman of NAMEDIA, editor of the weekly Mainstream, and his column in the Sunday Observer was said to be the 'pulse of the country's political scenario'. He used to stay in New Delhi's Kaka Nagar, a typical government colony, but his 'D11' type apartment stood out from the rest with its post office-red gate. I was so impressed by the colour that the very next day I went out and bought the same paint and painted all the doors and windows of my house with it!
There was something about his personality, too, that stood out as much as the red gate of his home. Forthright and bold, he never looked hassled or angry, and was one of those few journalists who spoke and wrote fearlessly against the political establishment and the mess in society. He was one of those veterans in the field who believed in delving right into the causes of issues, fishing out the details.
I asked him, "How do you travel for work?" He replied, "Well, I catch a bus. I have no reservations about that. And I prefer to travel alone. For my profession, travelling is a must, as I want to see for myself the situations and ground realities as they unfold, whether here or in Iran, Poland or in Afghanistan. You have to travel and meet the masses."
I mused on that for a while, then said, "What would you say about the hypocrisy in society, affecting our attitudes towards women?"
He said, "It is a complex situation. Our society is one of extremes – either we are totally withdrawn [from issues] or we are head over heels in love. The balance is missing. It is deep rooted because of our social background, which is a mix of feudalism and modernisation. But someday, we will be able to get out of this. Take the example of China, where women were oppressed, but Mao's revolution changed the whole nation."
I asked him his opinion on modern India. This is what he said, "In modern India, society has less taboos and individual freedom is encouraged. But do let me add, with emphasis, that with all our modern living, a great amount of insensitivity has crept in. Norms have been shattered. There is no 'Indianness' left, the only views thriving belong to the RSS and Arun Shourie. We have not developed culturally, and that's the root cause of our decay."
Humra Quraishi is a senior political journalist based in Gurgaon. She is the author of Kashmir: The Untold Story and co-author of Simply Khushwant.
(Pictures courtesy www.outlookindia.com, wearethebest.wordpress.com)