Trends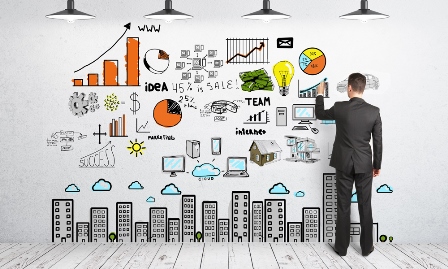 Published on July 22nd, 2015
0
The mistakes of a start-up owner
Where every second person is the owner of a 'start up', business owners would fare better after changing their mindset.
by Reyna Mathur
Are you an entrepreneur with a fresh start up company just waiting (or struggling) to get off its feet? After the first heady rush of getting your ideas into action, securing funding for your venture, even getting a partner or two on board, buying or renting an office premises and hiring a certain number of staff members, it is time to ask – Now what?
Why do so many start-ups fail?
Most start-ups are born for a reason, fuelled by a passionate dream. They even find financial backing from partners who are as invested in that start up's vision as the founder himself. And yet, once the first few days, then weeks, then months roll by, several start-ups fall by the wayside. Several shut down after the first year of operations, others scale down considerably, while still others cut their losses and sell. Many others continue to struggle, before finally giving up in the face of mounting losses.
1. Allowing the dream to die. "The thing to remember is that whatever happens, closing down is not an option," says Manali Sengupta (34), who founded an online cooking class a few years ago. She is now based in the US. "What most people do is spend a lot of time gathering their resources for a year, maybe two years. What they don't spend enough time is on internalising their vision, making it so powerful that even in times of obstacle, their dream should pull them through. A friend of mine also started a similar venture like mine, but she gave it up in a few months because she couldn't find many interested takers."
It is said that those who let their dreams die do not dream hard enough. The trick is to pull on and motivate yourself to push ahead, especially on the bad days.
2. Not doing market research. What may seem like a great idea to you might have already been implemented by somebody else. Take the time to study the potential market and the need for your business in it. If there are 10 people already doing the same thing that you are doing, you need to ask yourself if following on their footsteps is the right way to go. You might have to tweak your idea to come up with a better solution than your competition.
Studying your market with an expert and then floating the idea to people you trust will help you get initial feedback which is most crucial for any start up.
3. Not being innovative. Again, this deals with not thinking through your business objective enough, but we're going to go a step ahead and explore the possibility where a person owns a start up with a great idea but whose mode of operations is about 20 years old. "A student of mine started a small news website two years ago," says Geetha Sukumar, a media professional from Chennai. "She worked very hard at it, but she ran it like she would run a print publication. Very soon she began to struggle because she was not able to attract ad revenue to it. I advised her to reassess the medium she was dabbling in – digital is an instant medium, so you cannot give delayed updates. She quickly regrouped and now she owns five other web platforms."
4. Trying to reinvent the wheel. In a world where zany ideas are being pitched by the second, it is next to impossible to create a concept or product which may be an actual new invention. It is sometimes enough to just give a new spin on a contemporary idea – instead of reinventing the wheel, it is sometimes sufficient to let the wheel assume a new avatar which others have not thought of before. Take the case of two Mumbai-based sisters who came up with a blanket that protects the wearer from mosquitoes. Instead of spending months in researching and trying to come up with skin creams or products to kill mosquitoes at their breeding sites, they simply understood that humans are at their most vulnerable when they are asleep – and hence created a protective layer against dengue and malaria-causing mosquitoes. Today, their patented blanket is being sold in large numbers and they have orders from all over the country.
5. Trying to make money from Day 1. Any good businessperson will tell you that a new venture takes a minimum of two years to make good money, and a further three years to stabilise. Sure, you may start making money in the first few months, but remember that each period of monetary gain is followed by a plateauing of creativity and funds. Only perseverance and more hard work can help you tide over these bad phases.
(Picture courtesy www.theocmx.com. Image is used for representational purpose only)