Trends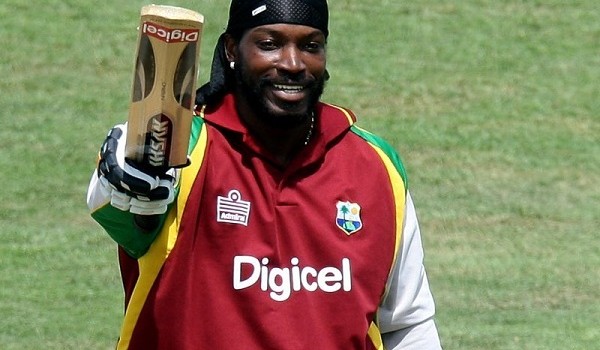 Published on May 28th, 2013
0
Dangerous on field, dangerous off it
His IPL antics put fear in the hearts of his opponents and made him the most 'dangerous' cricketer in cyberspace.
by The Editors | editor@themetrognome.in
The Indian Premier League's (IPL) sixth edition was concluded very recently, and Mumbai Indians took home the cup after defeating the Chennai Super Kings. However, far from the on-field antics and off-field match-fixing scandals, the IPL's cricketing stars proved to be dangerous in cyberspace as well.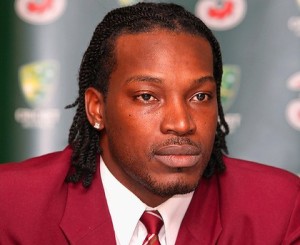 Yesterday, security technology giant McAfee unveiled results of its 'India's Most Dangerous Cricketer' study which researched this season's top celebrities of the cricketing world on their risk quotient in the Indian cyberspace.  Christopher Henry 'Chris' Gayle took the top slot in the survey, followed by Brett Lee and S Sreesanth.
Such studies are routinely conducted by McAfee; its last big survey a couple of years ago centred around Indian celebrities from film, music, sports and other fields, and found that Katrina Kaif was the most 'dangerous' celeb online.
Commenting on the findings of the present study, Venkatasubrahmanyam Krishnapur, Vice-President of Engineering (CMSB), McAfee India Centre said, "Cyber criminals constantly leverage famous personalities and very cleverly time their attacks to coincide with popular events in luring people to websites with malicious software.  In the context of the ongoing cricketing leagues, cyber crooks are leveraging famous cricketers for their nefarious gains. During such events, eager cricket crazy fans are highly motivated to search for photos, videos, scores and stories of their favorite cricketers online, and in that moment of weakness, they are lured into clicking malicious links that puts them at considerable risk."
Cyber criminals follow the latest trends, often using the names of popular celebrities to lure people to malicious sites designed to steal passwords and personal information. Fans looking for results on search engines using strings such as 'name of cricketer' combined with words like 'free downloads', 'hot pictures', 'wallpapers', and 'videos' are at risk of running themselves into malicious sites, the study revealed.
The study for 'Most Dangerous IPL Player' used the McAfee® SiteAdvisor® site rating which indicates the sites that are risky to search for cricketing celebrity names on the web and calculate an overall risk percentage.
Other 'dangerous' cricketers included Yuvraj Singh, David Miller, Mitchell Johnson, Sachin Tendulkar, Dale Steyn, Kieron Pollard, Kevin Pietersen and Virat Kohli.
(Picture courtesy thecricketprofile.blogspot.com)