Big story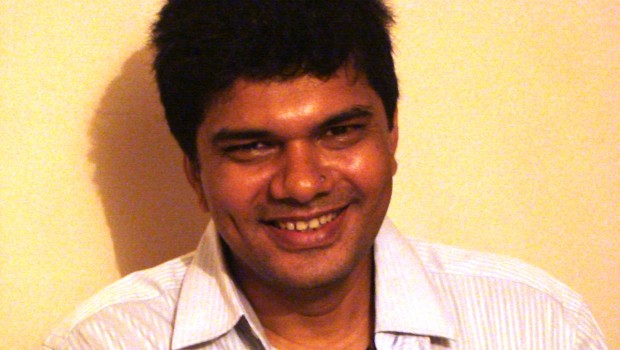 Published on October 15th, 2012
1
Train man
Ketan Goradia plans to decongest the Railways and save lives. Good news is, the Railways are receptive to his ideas.
by Vrushali Lad | vrushali@themetrognome.in
Ketan Goradia (38) is not a railway engineer, he has had no formal training in how the Indian Railways work, and up till now, he had no idea of the level of persistence one requires to pursue government officials. But the Vile Parle resident, a civil engineer, has drawn up a set of comprehensive, workable plans to decongest the Western, Central and Harbour railway lines, which will save lives, prevent access to freeloaders and increase the capacity of all three lines by 100 per cent. What is heartening for him, is that the state's chief minister is willing to let him make a 30-minute presentation, explaining the plans and their costs, to the Railway Board this week.
"Two years ago, I was travelling by train to Kalamboli, when a man fell out of the crowded train after Kurla and died on the tracks. I will never forget that sight," Ketan recalls, adding that the incident shook him out of the complacency that most Mumbaikars are cursed with – that of thinking, 'Bad things happen to other people'. "I wondered – what if it was me, who fell out of the crowded train and died? The Railways say that at least eight lives are lost due to train-related deaths every day. I thought I should study the problem and see if there was any solution."
A voracious reader, Ketan set about studying the Railways' existing plans and how tracks were laid, apart from commuters' usage patterns. "Within a few months, I drew up a plan to decongest Churchgate and CST stations. The idea was to connect the Central and Western railways by a tunnelled network. We studied the timetables and which stations had the most congestion in peak hours. There was also a proposal to have a circular elevated Harbour line. All of these measures would reduce commuter congestion and most importantly, prevent deaths while crossing tracks."
He contends that people cross tracks as "a matter of convenience" to get from one line to another, or to access another platform quickly. "Hence, it is necessary to prevent access to the tracks in the first place. We showed the proposal to the then Railways minister Dinesh Trivedi and railway board member (for Traffic) KK Shrivastav, who both said the plan was workable. I was sent to local railway engineers. But throughout, the feedback I got was that the Maharashtra government would have to pitch in with some percentage of the funds for the project. So I met then Chief Secretary Ratnakar Gaikwad, who said that the state would chip in with 50 per cent of the funds but that the proposal would have to come through the Indian Railways," Ketan says.
Then Mamata Banerjee replaced Trivedi and the plan fell by the wayside. "But I was still studying the issue, still meeting with officials in Delhi and Maharashtra. I was lucky that I knew people who could connect me with the top officials in both governments and the Railways, or else I may not have been granted a meeting also. If I had gone from the bottom to the top of the hierarchy, I would have been stonewalled at each step," he says.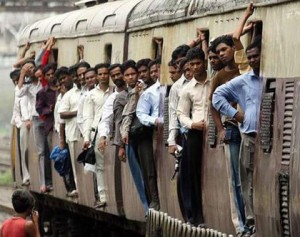 Ketan also met a lot of ex-Railwaymen, who gave him inputs and shared their delight that somebody was doing the things that the Railways should have been doing. "I studied world Railway systems, especially the one at Hong Kong, which has the capacity of carrying 80,000 people per hour, per line coming and going. In our context, this was possible only with a metro line. The present trains were not up to the mark, even the signalling was not perfect. A few motormen told me that they literally cry every time they run over a person, but what could they do? At present, the train can stop only after 180 metres once the brakes are applied. If a person suddenly appears in front  of the train and the brakes are immediately applied, they are still going to run over the person," he explains.
He came up with two solutions to the problem – one, isolate the system in such a way that people cannot get on to the tracks, and two, the platforms should be designed in such a way that they don't feel the need to cross from one to the other. "We drew plans where the trains were unidirectional, and not going from fast to slow tracks, which disturbs the overall efficiency. In all, we drew up plans for 20 new lines for all of Mumbai, which would make the city the largest metro system in the world, greater even that Shanghai. This would necessitate the creation of underground stations and new stations, as well as a complete overhaul of some parts of the system." (See 'What some of the proposals say' below for some of the proposals).
His other findings were that the Central Railway suburban services were functioning at a maximum 23 per cent capacity, the Western at 32 per cent and the Harbour at 27 per cent. "Unless these peak efficiencies were increased, we would continue to grapple with problems of congestion," he explains.
"I have met the Chief Minister, finance minister Jayant Patil and Supriya Sule, several officials of MRVC, the Railway Board, and all of this was possible due to the efforts of legistlator Vidya Chavan, who got me meetings with politicians. The CM has said that he will let me make a 30-minute presentation when the Railway Board visits the state on Monday (October 15). He is very receptive to the idea, and so is MMRDA, which granted me two hours for a presentation last week, so I am hopeful that the plans will be put into operation."
He says that he is not looking for credit, and he doesn't mind that his plans had to be formally proposed by the Railways. "As long as somebody – anybody – takes up the matter and tries their best to increase the efficiency of the system, we will not lose precious lives and time while using the Railways," he says.
What some of the proposals say:
– Phase I will increase capacity of all three lines by 100 per cent. This will take two to three years.
– Phase II will allow metro and local train services to increase connectivity to the new areas of Thane district like Kaman Road, Kharbao and Bhiwandi, and areas in Raigad district around Nhava Sheva, Uran, Panvel on Panvel-Kalamboli-Diva route, etc. The Railways will coordinate with the state government, BMC, MMRDA and CIDCO, to create an integrated road-rail-metro system to ensure that the need for at least 15 years of integrated mass transport requirement is taken care of.
– Station upgradation with modern facilities and aesthetics.
– One wholesale-cum-retail market to be added to each station for each category of goods to leverage Mumbai's present strength as a wholesale market.
– Creating a new world-class common terminus near Kaman road station for out-station trains, which will allow trains of WR, CR, Konkan Railway and south-bound trains to leave from this common terminus and provide greater efficiency.
– Hydraulic train doors and air-conditioning.
(Train picture courtesy mumbai.jbss.in)