Hum log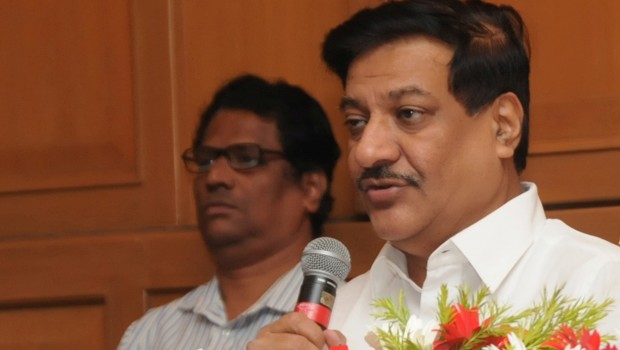 Published on October 15th, 2012
2
'I love working for the CM'
Maharashtra CM Prithviraj Chavan's chief PRO Satish Lalit talks about his job, his boss and dealing with the media daily.
by Vrushali Lad | vrushali@themetrognome.in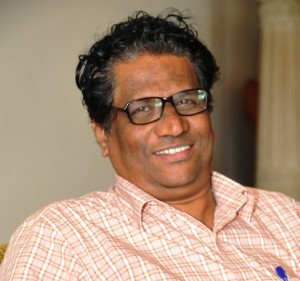 It must be wonderful being the public relations man for the most powerful man in Maharashtra. But Satish Lalit (52), chief PRO for Chief Minister Prithviraj Chavan, says he has his good and bad days. He was born 12 years after his boss, but they have a lot in common, apart from their long working hours and a love for reading and research; they even share a birthday, March 17. "I go to his house in the morning to wish him, and he wishes me in return!" laughs Satish. "Our job is a 24/7 one, and the CM works really long hours. He lets me go by 10.30 pm, while he works till 2 am every day."
It is Satish's job to monitor what the media is writing and speaking about his boss, how to bring about (or decline requests for) media interactions with the CM, write press notes after Cabinet meetings, write speeches for the CM's public appearances and rallies, and be ready to brief him on any subject at a moment's notice.
Satish became chief PRO under the other Chavan – Ashok – who was the CM of the state till November 2010. So how did Prithviraj Chavan, who became CM right after Ashok Chavan and who had come from Delhi reportedly with no idea about the state's style of working,  get around to learning the ropes in Maharashtra? Satish says, "For the first two weeks, we would be with him all through the day, helping him meet people he had never seen in his life, rapidly briefing him about every meeting and the subjects that would come up in them. But he is a really fast learner – he picked up names and issues really quickly," Satish says.
But Chavan was in for several culture shocks; he was particularly peeved at how people simply waltzed in and out of his office without prior appointments. "He said to me, 'In Delhi, if anybody had to meet me, they had to have an appointment. And even then, they would pass through three rings of security.' But he soon understood that with a state of this size, and with all its issues, he would have to meet people at a moment's notice."
Satish says that for a job like his, trust between his boss and him is of the essence. "I also have to write well and quickly, because I issue daily press releases and compose the CM's speeches. Plus, I have to be on excellent terms with the media, especially when asking them to rectify mistakes made, or while suggesting a news angle."
Writing and research come easily to Satish – a former journalist with the Marathi newspapers Sakal, Kesari and Maharashtra Times, he joined the Maharashtra government in 1991 as a Class I gazetted officer. "I've worked in the state's District Information offices and even in Goa, before I came back to head the news department in Mumbai in 2000," he says. A fruitful stint with the Mantralaya DGIPR (Director General of Information and Public Relations) in two phases and intermediate postings to Kolhapur later, Ashok Chavan appointed him chief PRO in 2010.
"Luckily for me, Prithviraj Chavan retained our team when he joined office, so I've been with him since his first day as CM," Satish says. His days revolve around briefings, meetings, writing articles for the CM, and reading and keeping tabs on TV news. "I go to Varsha (the CM's residence at Malabar Hill) at 9 am for his morning media briefing. We discuss the press coverage for the day, any incorrect reportage and what to do about it. My day is structured around the CM's schedule. The busiest days are Wednesdays, when Cabinet meetings happen. It is a big event for us," he explains.
When writing press notes, he is careful to state only facts and figures. "Journalists keep hounding me for 'who said what' details, but I only state the decisions made, the financial burdens of those decisions and how they will be implemented. If I feel that the CM needs to hold a press conference, I advise him so and release the press notes later," he explains.
In recent times, with so much media proliferation and every political reporter clamouring for a bit of news, Satish is subject to various harrowing and comical moments. "The worst is when an incorrect news is published. I have to ensure that the mistake is set right; one slip-up can have bad repercussions for the CM's office. And mistakes are happening all the time, every day, because everybody is in such a hurry to put news out there."
He recounts the time when the CM, glancing at the TV screen in his office, was stunned by a news flash claiming that he had left for Delhi on an urgent summons. "I immediately called the reporter and told him that the CM was sitting in his chair in front of me and that he was not going to Delhi soon. They took the item off air, but I had to field calls from other irate reporters demanding to know why I didn't inform them of the CM's trip," Satish laughs. "But the CM never loses his temper, a rare quality for a person in his position."
What many outside the Mantralaya and journalistic circles don't know, is that Satish and his team were the heroic few to escape the recent Mantralaya fire via window ledges and drain pipes. Satish's trekking hobby – he has seen more than 80 forts in Maharashtra – could have saved him that day. He laughs at the suggestion. "I was lucky to get out in time. Another minute, and I would have collapsed." He is also an avid photographer, is the first government PRO to maintain a daily blog on the state's workings, has published a book and is working on another, and has made five documentaries on Sindhudurg, where he comes from. "I have six more years of government service left. The media is expanding, and so is our work. Sometimes, I feel that this is a thankless job. But if you have a good person to work under, it becomes easier," he smiles.