Big story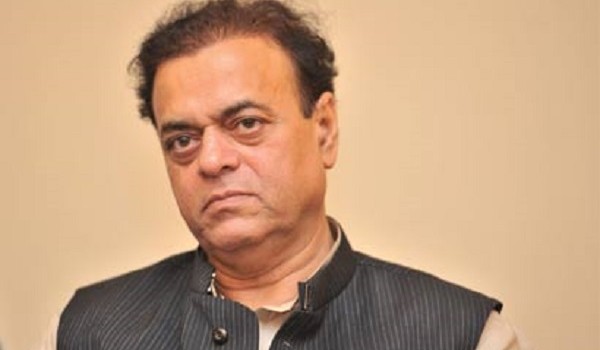 Published on April 13th, 2014
0
"I was misquoted by the newspaper": Abu Azmi
"The question of asking for punishment for rape victims does not arise," SP leader says, blaming 'misquote' in Mid Day.
by The Editors | editor@themetrognome.in
The furore over Samajwadi Party's (SP) Maharashtra head Abu Azmi simply refuses to die down. A few days after the party and most notably, his son Farhan (contesting the Lok Sabha seat from Mumbai North Central) and daughter-in-law Ayesha Takia, were left embarrassed by Azmi's controversial statements on women having consensual sex before marriage and that rape victims should be punished, the leader today tried to clear the air over the issue in a press conference in Mumbai.
"I didn't say what I was quoted as saying in the Mid Day newspaper," Azmi said, referring to the story that first appeared in the city tabloid. "The question of me or anyone else asking for punishment for rape victims does not arise…I regret [how my statement was twisted]. If a rape victim were to be punished [along with the rapist], it would be an act for the lowest of the low," he said.
Explaining what he had actually said, Azmi added, "If the reporter (from Mid Day) chose to twist my words and print them, it is unfortunate. In fact, I was asked a question by another reporter, about Islam punishing sex before marriage for both men and women. To this, I had replied that yes, Islam did punish it and hence, it would be wrong to ask for severe punishment for a rapist in every such allegation. I said that if a woman has consensual sex and then resorts to blackmail and alleges rape, it may lead to a man being hanged." He then added, "I did say that Islam punishes all rapists with death. But I also explained that such cases should be treated with caution, so that all parties receive justice. I had been speaking to the Mid Day reporter over the phone, and I did not know that the conversation was being recorded. What I had said off the record was also published as is, which is a wrong practice."
Azmi further said that because of the news, his supporters and admirers had been "very hurt". At the conference, he also read out the entire transcript of the conversation he had had with the Mid Day reporter, stressing that not once had he mentioned anything about punishing a rape victim.
What are your thoughts on Abu Azmi's statements and his rebuttal? Let us know in the comments section below.
(Picture courtesy www.dnaindia.com)