Watch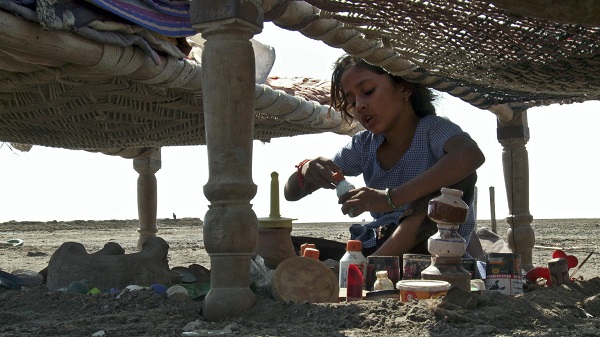 Published on March 18th, 2015
0
Film screening: 'My name is Salt'
Watch the critically acclaimed and multiple award winning documentary 'My name is Salt' this evening; being screened at the NCPA.
by The Editors | editor@themetrognome.in
A powerful story well told, has an impact like no other.
This evening, the critically-acclaimed and much-feted documentary film, My Name Is Salt, will be screened at the NCPA in collaboration with the Indian Documentary Producers' Assocation (IDPA). The film is a sensitive, searing look at the many families who come to Kutch to extract salt, for a long eight months with the harsh sun beating down on them.
Describes a blurb on the film's website, 'The desert extends endlessly – flat, grey, relentless. There is not a tree or blade of grass or rock. But there is one thing in abundance: salt. Salt is everywhere, lying just beneath the cracked, baked surface of the earth. This is the Little Rann of Kutch, 5000 sq kms of saline desert. And for eight months of the year, the salt people live here – laboriously extracting salt from this desolate landscape. They have been doing this for generations.
Year after year, they migrate from their villages, 40,000 of them, to live on this bleak land without water, electricity or provisions. Arriving just after the monsoon, Sanabhai and his family will live here from September until April. Their nearest neighbour is a kilometre away. They communicate by flashing mirrors in the sunlight. Sanabhai's wife Devuben walks across the bare, trackless desert to chop firewood. They buy the family's water supply from a private tanker that comes once a week…'
Watch the trailer of the film here:
The film is the journey of Chhanabhai and his family who live without water, electricity or provisions for eight months of the year – tirelessly extracting salt from this desolate landscape. Under the blinding glare of the sun, they work on the salt fields until large crystals have formed. Their labour is rhythmic, a dance that mirrors the dance of the mirages on the burning horizon.
Written and directed by Farida Pacha, the film has won several awards at international film festivals.
Admission is on a first-come-first-served basis. NCPA members will get preferential seating till 6.20 pm. The film begins at 6.30 pm and is 92 minutes long.
(Picture courtesy mynameissalt.com)