Film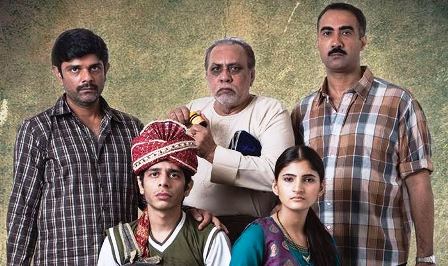 Published on October 31st, 2015
0
Review: Titli
A superb directorial debut and excellent performances are just two reasons to watch this remarkable film about a dysfunctional Delhi family.
by Ravi Shet
Rating: 4/5
This is a film that takes you to the narrow bylanes of Delhi, with its small, packed houses. One of these houses belongs to Titli (Shashank Arora) and his family of car-jackers. Titli is desperate to escape from his criminal family and plans to invest money in a shopping mall parking lot.
Vikram (Ranvir Shorey) is Titli's oldest brother; he is abusive and short tempered, and his wife and daughter leave him because of this. Pradeep aka Bawla (Amit Sial) is the second brother who is often the mediator between Vikram and Titli, while their father (Lalit Behl) is the silent type, maintaining his peace with a cup of tea even in the midst of huge fights between brothers – stepping in only to give wicked suggestions.
Titli is a part of their newest car-jacking plan; he asks for a lift from a car that slows down but does not stop. Vikram and Bawla ride past on a scooter, intercept the car and break the windshield before Bawla and Titli flee with it. However, the car soon meets with an accident near a police check post, but the duo is released after they bribe the cops. Titli soon discovers that Rs 3 lakh is missing from his bag; this is the first time his brothers hear of the money and they realise that Titli is saving up to escape them.
Instead, they persuade him to get married – they reason that a woman can be useful to their work in conning people. Titli soon marries Neelu (Shivani Raghuvanshi) who is in love with a married man, Prince (Prashant Singh). Titli tells Neelu that he will help her unite with Prince – but first, she must hand over her fixed deposit money. She agrees.
First time director Kanu Behl impresses with his tight grip on the subject and shines a spotlight on the realities of families that are driven by the lust of money and harmful to their own. Debutants Shashank Arora and Shivani Raghuvanshi are confident, while the best performances come from Ranvir Shorey and Amit Sial. Without a doubt, this is one of the best films released this year – it will stay with you long after you leave the cinema hall.
(Picture courtesy www.india.com)