Film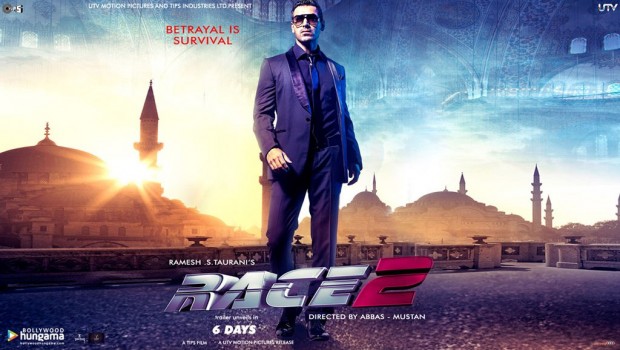 Published on January 4th, 2013
0
Bollywood returns
This year, a rash of sequels to popular Hindi franchises and remakes of classics are set to hit the screen. Rejoice! (or not)
by M | M@themetrognome.in
This is going to be another year full of Entertainment, Entertainment, Entertainment and Repeat. Buckle up, the Bollywood Express is set to take you on a joyride of sequels this year. Here is a list of sequels one should anticipate (or avoid):
Race 2: 'Lat lag gayi' director ko bakwas bananeki. The songs of Race 2 are enough to make me switch off the TV for good. One would require high levels of sedation to sit through this one, and in particular, watch Saif Ali Khan dance with a Katrina Kaif lookalike…oh wait, that's Jacqueline Fernandez.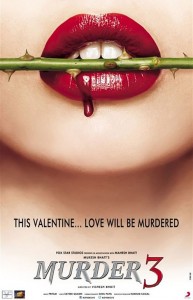 Murder 3: I am still confused between Murder and Raaz. I'll tell you why, with a pop quiz: Which one starred Sunny Leone? See, even you had to think! Anyway, the new girl in the latest installment of this franchise is Sara Loren. Rumour has it that she is a Pakistani actress previously known as Mona Lizza.
Saheb Biwi Aur Gangster Returns: My first reaction: What for? My second reaction: Seriously, what for? This one doesn't star Mahie Gill, from the looks of things. It's still got Jimmy Shergill and Randeep Hooda, though.
Yamla Pagla Deewana 2: Okay, so the first one did well at the box office. Wonder what the father-son trio has got up their sleeves this time. Watch this one solely for Dharam paaji.
Once Upon a Time Again: One point deducted for the lame title, one point bonus for the fresh casting. This one's got Akshay Kumar and Imran Khan.
Ragini MMS 2: All the Sunny Leone fans –yes, all 10 of you – rejoice!
Krrish 3: First there was Koi Mil Gaya, then came Krrish and now Krrish 3. Where is Krrish 2? Maybe he was abducted by aliens?
Dhoom 3: Back in Action: After watching Talaash, I would avoid betting on this one. Aamir Khan as the villian? Not a very believable idea. And Uday Chopra is in this one too, which somehow makes it worse. And don't even get me started on Bachchan Jr. Why didn't the world just end in 2012?
Singham 2: This one retains the hit pair of Ajay Devgn and director Rohit Shetty. Expect a masala comedy with Marathi catch-phrases.
Ghayal Returns: It could be difficult to top the original effort, but Sunny Deol will surely pack a powerhouse performance.
Dedh Ishqiya: Madhuri is back! A sequel to Ishqiya, the filmmakers are unable to find a replacement for Kangna Ranaut, who was part of the cast for this film but who later backed out because of "date issues." I wonder which other actress would brave up to sharing screen space with Ms Dixit.
Raajneeti 2: There's no dearth of material for this one. The cast is yet to be decided, but I have high expectations from Prakash Jha.
Aashiqui 2: Mohit Suri, of Kalyug fame, is one of the youngest directors on the block. His version of the cult film will be interesting to watch. This one stars Shakti Kapoor's daughter Shraddha Kapoor and Aditya Roy Kapoor (of Guzaarish and Action Replay); both are surprisingly pleasant on screen.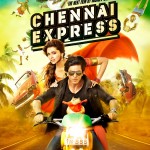 Apart from sequels, there are remakes too. Classics like Chashme Buddoor, Himmatwala and Zanjeer will be recreated with the same or adapted storylines. Eid and Diwali releases this year are locked-in as well – with Salman's Sher Khan and Shah Rukh's Chennai Express respectively.
Here's a little trivia on how production houses lock the dates. The head honchos along with the marketing teams sit down with Kalnirnay calendars and mark the auspicious dates. The festive days like Ramazan, Eid, Diwali and Christmas are locked almost two years in advance. The rest of the year is filtered for Ekadashis and Amavasyas. The team then slots the film slate in order of priority. Higher budgets, bigger stars get ultra-auspicious release dates.  The auspicious days are said to bring in more box office moolah, especially from up North. And thus, deciding a release date is no rocket science.
The year looks crowded for Bollywood, I hope it's auspicious too. If not, we will always have 2014 and a sequel to Krrish 3 called Krrish 5. Maybe the Roshans are superstitious about even numbers. Hmmm.
Sharp as a tack and sitting on more hot scoops than she knows what to do with, M is a media professional with an eye on entertainment.
(Pictures courtesy santabanta.com and koimoi.com)