Event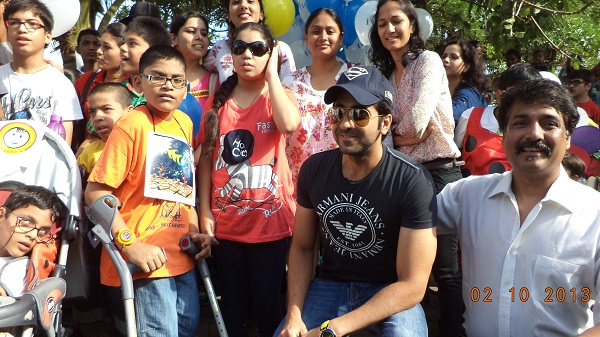 Published on October 2nd, 2013
0
World Cerebral Palsy Day observed in Mumbai
Actor Ayushmann Khurana flags off event that sees participation from about 150 CP-afflicted children and 500 adults at Bandra today.
by The Editors | editor@themetrognome.in
A lifelong disability that affects movement and intellectual capability, cerebral palsy (CP) is a complex motor disorder that affects 17 million people across the world. There are 17 million people across the world living with CP. Another 350 million people are closely connected to a child or adult with CP, which is the most common physical disability in childhood. Its impact can range from a weakness in one hand, to almost a complete lack of voluntary movement.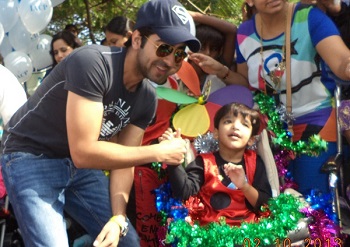 While there is no permanent cure for the disorder, some efforts can be made to improve the quality of life of people suffering from it. For example, in people with debilitating upper limb spasticity, incessant muscle contractions can be controlled by injecting onabotulinumtoxin, popularly known as 'Botox' into the affected muscles, in addition to physical therapy and other rehabilitation measures.
Hundreds of people came together in Mumbai today as part of an initiative to offer support and ideas to differently-abled people and make this world a better place for them. Lending a voice to the initiative was Bollywood actor Ayushmann Khurana, who participated in the programmes organised by the Indian Academy of Cerebral Palsy to mark the World Cerebral Palsy Day today.
As part of the day-long initiative, over 500 adults and 150 children came together to participate and lend support to the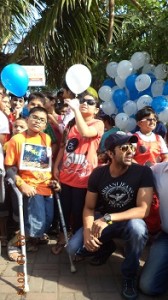 differently-abled people through words and ideas. The day began with a carnival walk by children, starting from Bandstand and culminating at St Joseph School, Bandra, where the rest of the activities for the day included a trade fair and fun fair. To celebrate academic and vocational success of differently-abled people, awards were also given out in different categories.
"Cerebral Palsy is a very common motor disorder that makes life extremely difficult for those living with it. We need to make the world more sensitive to their needs and conditions and encourage them. Sensitivity comes with awareness and the latter is something which needs to be generated. World Cerebral Palsy day is an initiative to make people living with the disorder feel normal yet special as also it is an effort to make other people aware of their conditions," said Dr Taral Nagda, Director of Cerebral Palsy clinic at Jupiter and Hinduja Hospital, Mumbai.
(For information on how cord blood can help in the prevention and treatment of cerebral palsy, click on http://www.viacord.com/why-bank)