Diaries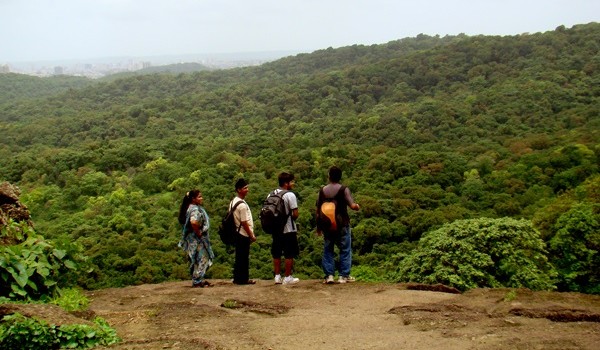 Published on October 2nd, 2013
0
Borivli's green retreat: Sanjay Gandhi National Park
Most of us have already been to the SGNP, but the beauty of the Park prompts one to visit again.
by Adithi Muralidhar
Part 2 of the 'Green Hangouts' Diaries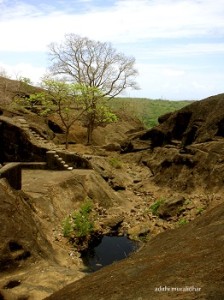 If you live in the western suburbs, you've probably visited SGNP (Sanjay Gandhi National Park) by now. One of a kind, this national park is unique, in that, it is situated within city limits. Supporting a healthy population of leopards, this national park is also home to over 50 other species of mammals, 155 species of butterflies, 65 species of reptiles and amphibians, 800 species of plants and over 250 species of birds!
The National Park sprawls over an area of approximately 103 square kilometers but more than half of it constitutes as core area where the general public are not allowed (which is a good thing). The park's buffer zone has several nature trails like the Kanheri Cave trail, Shilonda trail that are open to the public who want to go hiking, rock-climbing or on a nature trip.
What's so special? During the monsoons, the entire park sports a bright green shade and one can come across numerous insects and birds even while not attempting to actually look for them! SGNP is frequented by daily joggers and walkers from the nearby residential areas and also by schools who bring their students here for their 'one-day-picnic'. One can even see the huge settlements of huts that have encroached the park from the borders. For people who are looking for a more 'touristy' experience, there are lion and tiger safaris at the Park, but one must realise that these large mammals are not found naturally in this park. Leopards on the other hand are natural inhabitants of this place.
Given the delicate situation with the park especially in terms living in close proximity of the elusive leopards, a project called "MumbaikarsforSGNP" was initiated which is a collaborative effort between the State Forest Department, Centre for Wildlife Studies (CWS) of Bangalore, some members from the scientific community and a few conservationists which include some Mumbaikars. The main idea behind this initiative was to develop an alliance between the citizens of Mumbai and management authorities of the National Park.  They also have tie-ups with the Police Department and Fire brigade departments in order to tackle 'leopard-emergencies' more effectively.
Apart from being close to nature, SGNP also offers the visitor a rich knowledge of history. The Kanheri caves date back to the 3rd Century BC and they offer wonderful insights into the
rich Buddhist culture of those times. The excavations at Kanheri are either chaityagrahas (place of worship of the Buddhist community), viharas (one or double enclosures where the Buddhist monks lived) or the podhis (water cisterns which were build to harvest rain water and use them during summer periods). You are also likely to find some rock-cut benches and /or seats.
SGNP is place for nature lovers, adventure lovers, as well as history lovers, and not to exclude the rest of the general public who just want to get away from the city life for a while!
Entry fees: You can also go to the Nature information Centre at the Park if you are looking for more information on the place. The entry fee for SGNP is as low as Rs 30 for adults and Rs 15 for children below 12 years of age. Additional fees are taken in case you want to take your vehicle till the Kanheri-cave parking area, or if you wish to do commercial photography or videography. The Park is open on all days, from 7.30 am to 6 pm. For more information, see http://www.mumbaikarsforsgnp.com/about_sgnp_information_for_tourists.htm
Getting there: The nearest railway station is Borivli station- East (Western line). The nearest bus stop is the Inter State bus stop (Kulupwadi), Sukarwadi bus stop, Omkar mandir bus stop, Borivli ST bus stand.

Adithi Muralidhar currently works in the field of science education research, in Mumbai. She is associated with Hypnale Research Station where she assists with various environment, wildlife conservation, education and community-related projects. She is a strong advocate of nature education.
Green hangouts is a series of stories celebrating Mumbai's place in the green scheme of things, to coincide with Wildlife Week, which is celebrated from October 1 to 7 every year. 
(Pictures by Adithi Muralidhar. References: BNHS City Forest Report (2006), Avibase-The World Bird Database, The Archaeological Survey of India (http://asi.nic.in) and http://www.mumbaikarsforsgnp.com/about_sgnp_reports_articles.htm )