Event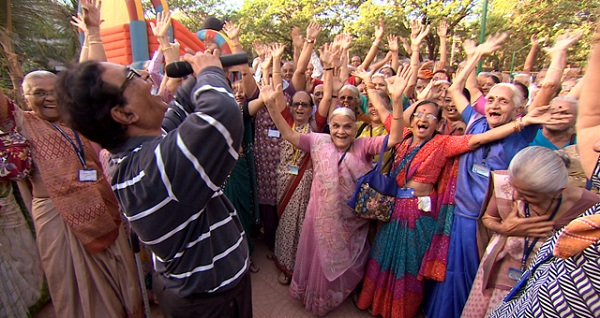 Published on May 5th, 2014
1
Seniors will laugh their way into the record books
Today, over 1,500 senior citizens in Borivali will attempt a new world record for laughter, to celebrate World Laughter Day.
by The Editors | editor@themetrognome.in
World Laughter Day was celebrated yesterday, May 4; it is observed on the first Sunday of every May. While we may have laughed (or not) yesterday, senior citizens in Borivali are geared up to celebrate the day with an ambitious goal – to set a new world record for laughter!
The Pushpa Maa Foundation, which runs a highly active Dada Dadi Park in Veer Savarkar Udyan in Borivli, will attempt to set a new world record for laughter – or laughter yoga, to be precise – this evening at the Udyan. There is every chance of the feat being recorded in the 2015 edition of the Limca Book of Records. The name of the feat is 'Maximum numbers of senior citizens (age 60 and above) from a single organisation doing Laughter Yoga and laughing collectively.'
The Foundation has already received an email confirmation from the Limca Book of Records to attempt the record. Says Jimmy Dordi, part of the Park's Managing Committee and Advisor, "We will have over 1,500 members of our Park congregating on Monday at 5 pm, to attempt the record. They will do Laughter Yoga continuously for 15 minutes for the record."
However, the idea behind the endeavour is not merely to set a record, but also to stress on the importance of laughter in our daily lives. Says Sailesh Mishra of Silver Innings Foundation, which is the social media and PR partner for the event, "The record is actually aimed at building a global consciousness of health, happiness and world peace through laughter. In today's stressful times, Laughter Yoga is a good solution to combat several diseases."
The programme is supported by Dignity Foundation, Silver Innings Foundation, Inspired Bharat and Apex Hospital. The Metrognome is the online media partner for the event.
(Picture courtesy www.satyamevjayate.in. Image used is a file pic)